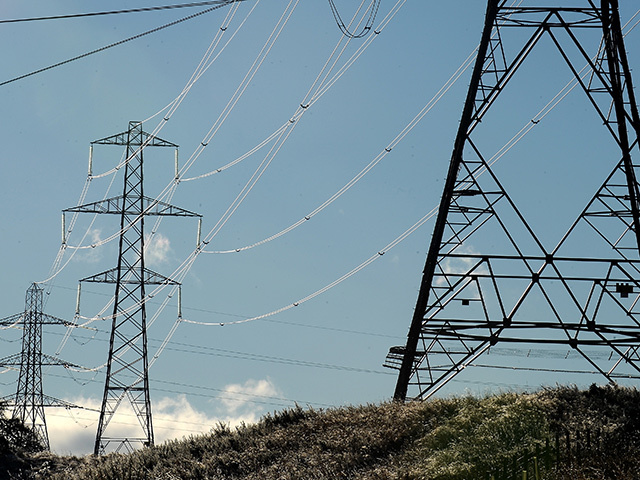 The UK faces an electricity supply gap of up to 55% by 2025 because of the closure of coal and nuclear plants, the government is being warned.
Plans to plug the gap by building combined cycle gas turbine (CCGT) plants are "unrealistic", according to the Institution of Mechanical Engineers.
A report detailed the impact of closing all coal-fired power stations by 2025, ageing nuclear stations stopping generating power, and growing demand for power.
The institution said the UK does not have the resources or the skilled workers to build the number of power stations needed.
The report's author, Dr Jenifer Baxter, said: "The UK is facing an electricity supply crisis. As the UK population rises and with the greater use of electricity use in transport and heating it looks almost certain that electricity demand is going to rise.
"However, with little or no focus on reducing electricity demand, the retirement of the majority of the country's ageing nuclear fleet, recent proposals to phase out coal-fired power by 2025 and the cut in renewable energy subsidies, the UK is on course to produce even less electricity than it does at the moment.
"We cannot rely on CCGTs alone to plug this gap, as we have neither the time, resources nor enough people with the right skills to build sufficient power plants. Electricity imports will put the UK's electricity supply at the mercy of the markets, weather and politics of other countries, making electricity less secure and less affordable.
"Currently there are insufficient incentives for companies to invest in any sort of electricity infrastructure or innovation and worryingly even the Government's own energy calculator does not allow for the scenarios that new energy policy points towards. Under current policy, it is almost impossible for UK electricity demand to be met by 2025."
A Department of Energy and Climate Change spokesman said: "We are the first country to propose an end date to using unabated coal and we will do so in a way that maintains energy security, which comes first.
"New gas power stations are being built and we are investing in cleaner energy, such as nuclear and shale gas, to ensure hardworking families and businesses have secure, affordable energy supplies they can rely on now and in the future."
Recommended for you

Mitsui to build mega solar project in Philippines