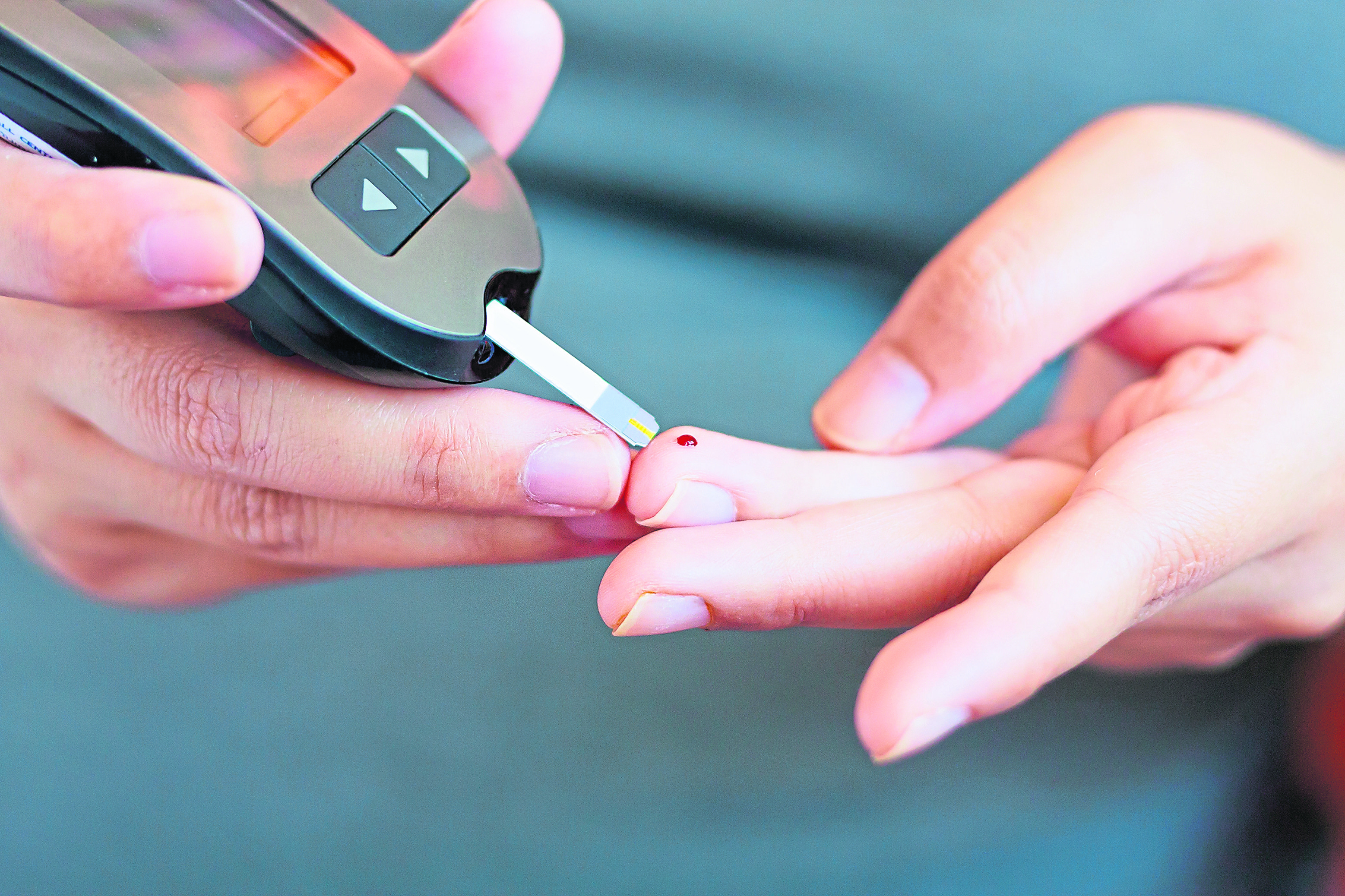 Around 3.7 million people in the UK have been diagnosed with diabetes, a figure that has more than doubled in the last 20 years. That's not accounting for the additional estimate of almost one million people believed to be unknowingly living with the condition because they have not yet been diagnosed.
In Scotland alone, one in five people are living with, or are at risk of, diabetes. There are more people living with diabetes in Scotland than with coronary heart disease and all cancers combined.
There are two main types of diabetes. Type 1 diabetes, where the body's immune system attacks and destroys the cells that produce insulin, is not currently preventable.
But in the case of type 2 diabetes, where the body does not produce enough insulin or the body's cells do not react to insulin, medical treatment supplemented by an appropriate diet are the only sustainable options. Obesity is known to affect the cells' response to insulin. Not surprisingly, approximately 90% of adults living with type 2 diabetes are overweight or obese, with nine in 10 people diagnosed with diabetes having type 2 diabetes. Additionally, high blood pressure and smoking have been shown to increase the risk of developing type 2 diabetes.
Given that weight is a major risk factor for type 2 diabetes, lifestyle modifications such as diet and exercise can help not only to reduce the risk but also to improve blood sugar control in diabetic patients as well as improving insulin responsiveness. Exercise is also good for the control of blood pressure.
Inadequate control of diabetes can lead to an increase risk of developing long-term medical conditions such as heart disease, stroke, kidney damage, nerve damage and cancers. This has both personal as well and economic implications.
Of the £1 billion that diabetes costs NHS Scotland each year, around 80% (£800m) is spent treating potentially avoidable complications and around 12% of the total inpatient budget in Scotland goes on treating diabetes and its complications.
Its economic impact is not only at national level; it also affects employers. Each year, diabetes costs UK industry £8.4bn through sickness absences while early retirement adds a further £6.9bn to the price tag.
Both employers and employees have a role to play in mitigating the impact of this chronic condition. From a company perspective, health promotion activities at work can help educate people on risk factors such as obesity and can highlight the lifestyle choices
that help delay or prevent the condition.
Companies can also support staff members' health and wellbeing by ensuring employees have information and access to healthy eating options alongside opportunities to incorporate physical activity into their daily regime, whether that is through the likes of lunchtime group walks, team-building physical activities or cycle-to-work schemes.
We understand that lifestyle changes, especially sustainable ones, are often difficult and that individuals may find it hard to know where to start. It is important for people to identify what they enjoy doing, as enjoyment in certain physical activities has been shown to keep people motivated.
Local activity groups can also help to provide motivation among peers and increase the chances of individuals sticking with an activity. Additionally, setting realistic goals such as weight or activity targets can be beneficial.
Both employers and employees stand to gain by promoting a healthy lifestyle. In doing so, they will see a general improvement in the general wellbeing of staff and in turn a sustainable and more productive workforce.
References:
Facts and Figures, Diabetes UK www.diabetes.org.uk/professionals/position-statements-reports/statistics (access 10/2018)
Cost of Diabetes www.diabetes.co.uk/cost-of-diabetes.html (access 10/2018)
By increasing the quality, simplicity and efficiency of health delivery Iqarus enhances its clients' return on investment in health and, in many instances, helps elevate social and/or humanitarian objectives too.
Dr Eric Liu is senior occupational physician at Iqarus
Recommended for you
X

Forum discusses how to put city on the map