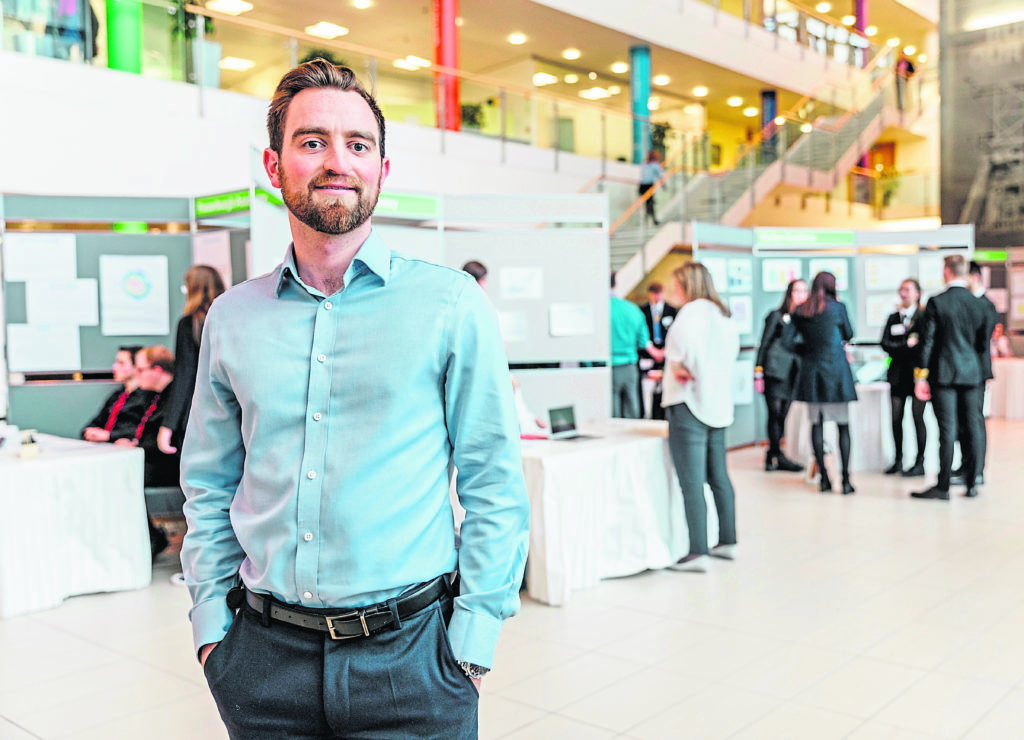 Imagining a future career can be a tall order for many young people. It's hard to see yourself as an adult, all grown up, carrying out complex tasks.
Yet that's exactly what the first incarnation of STEM In The Pipeline did for Greg Stewart.
He entered the north-east schools challenge, run by TechFest, as a student of Inverurie Academy in 2007 and today works as a petroleum engineer within oil giant BP's North Sea office.
Now 28, Mr Stewart entered with an interest in maths, but emerged with a greater idea of the energy jobs market. He said: "It helped because then you're not just leaving school knowing you're good at certain subjects, you're leaving school with one eye on a career you can go into.
"It was a good insight. Neither of my parents works in oil and gas so it was interesting to see a first-hand impression of it. Because the programme lasted for 12 weeks it was more in-depth than anything else I'd done and it gave me an awareness of the breadth of the industry."
Mr Stewart began work at BP in 2013 after winning a place on the firm's scholarship programme.
Times have been difficult for the sector in recent years, but Mr Stewart remains optimistic the basin will thrive and jobs will continue to be created.
He said: "I joined BP in 2013, so just before the oil price fell. The impact has been interesting but I've found that for all the downsides of that, it's opened up opportunities, where we are now embracing lots of new technology and we're really pushing new ways of working.
"The North Sea has a strong future. It's a really interesting transitional period we're seeing, with different types of companies emerging."
The young engineer also realises that while STEM In The Pipeline serves to teach young people how science, technology, engineering and maths relate to the oil and gas sector, it too must look forward to see how the energy market is changing. He said: "It'll be interesting to see where we are in a couple of years and to see in which section of the energy sector the young people from this year's competition are working.
"A lot of what's exciting for these young people is the renewable energy industry as it's come on leaps and bounds, especially with the new windfarm at Aberdeen Bay, but there's still a lot of fun and games to be had in oil and gas."
Recommended for you
X

Energy bankruptcies fell below 50 filings in 2018