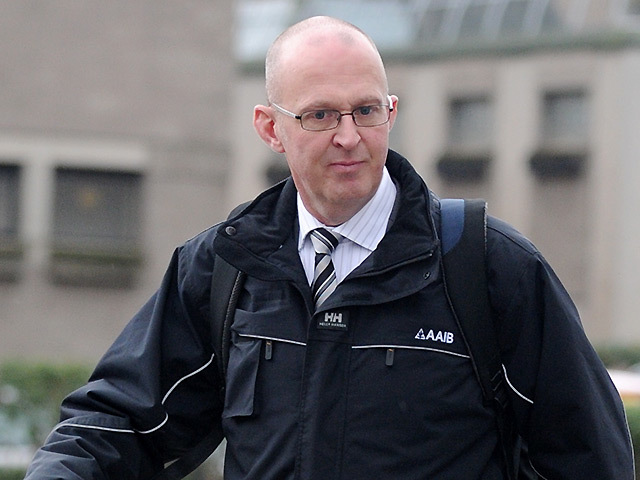 The inquiry into the 2009 North Sea Super Puma disaster has been told the helicopter's pilots could do nothing to prevent it from plunging into the North Sea.
Air accident investigator Timothy Atkinson said that from the moment the aircraft's gearbox began to "fail catastrophically", Paul Burnham and Richard Menzies were powerless to avert the crash on April 1, 2009.
The fatal accident inquiry at the Town House in Aberdeen has previously heard a statement from the only eyewitness to the tragedy, ship's mechanic Lidvar Olav Hildre.
He was working on the deck of supply boat Normand Aurora when he saw the Super Puma AS332 L2 fall from the sky like a "torpedo".
Mr Atkinson, who is the senior operations inspector for the Air Accidents Investigation Branch (AAIB), interviewed Mr Hildre about what he saw that day, and told the inquiry his information was crucial in giving an early indication of what had happened.
The 46-year-old, a former pilot who also trained as an air traffic controller, said yesterday: "His recollection was very clear. He recalled being at work doing some painting at the side of the ship.
"His attention was drawn to a helicopter and, in due course, he saw a shape which he determined to be a helicopter falling from the sky in an arc, going from a horizontal motion to a vertical motion.
"Separately from that he remembered seeing the rotor blade of the helicopter, still joined at the hub, also falling into the sea.
"He remembered seeing a brief flash of fire and smoke.
"That information was very important in the early stages of the investigation and told us, in fact, that we were dealing with an in-flight structural break-up of the helicopter."
Fiscal depute Geoffrey Main asked if Mr Hildre's account had suggested to investigators that there was anything the crew could have done to avoid the crash.
Mr Atkinson replied: "No. From the moment the gearbox began to fail catastrophically, there was nothing whatsoever they could do, or anything leading up to that moment to prevent the failure.
"I'm sorry to say that there's no doubt whatsoever that this event was not survivable for those on board."
Mr Burnham, 31, of Methlick, and his co-pilot Mr Menzies, 24, of Droitwich Spa, died instantly when Bond Flight 85N plunged into the sea 12 miles north-east of Peterhead.
Brian Barkley, 30; James Costello, 24; Alex Dallas, 62; and Vernon Elrick, 41, all of Aberdeen; Stuart Wood, 27, of Newmachar; Warren Mitchell, 38, of Oldmeldrum; Leslie Taylor, 41, of Kintore; Raymond Doyle, 57, of Cumbernauld; James Edwards, 33, of Liverpool; Nairn Ferrier, 40, of Dundee; Nolan Goble, 34, of Norwich; Gareth Hughes, 53, of Angus; David Rae, 63, of Dumfries; and Mihails Zuravskis, 39, of Latvia, were also killed.
Get updates throughout the day at EnergyVoice.com and read in-depth coverage and reaction to day 17 of the fatal accident inquiry in today's Press and Journal
Recommended for you
X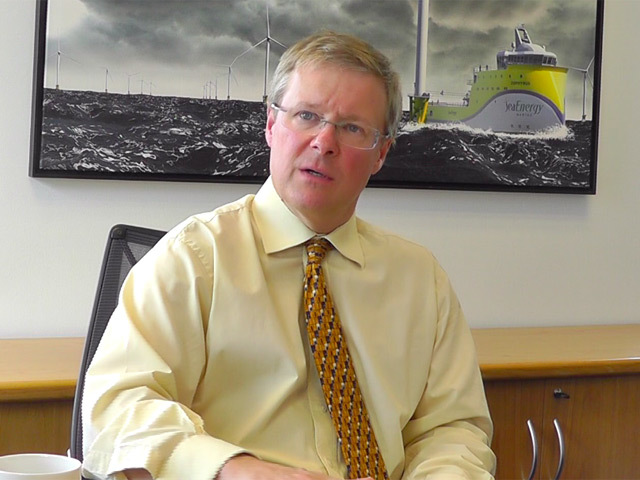 Offshore Wind 2014: SeaEnergy launches industry project to drive technology improvement