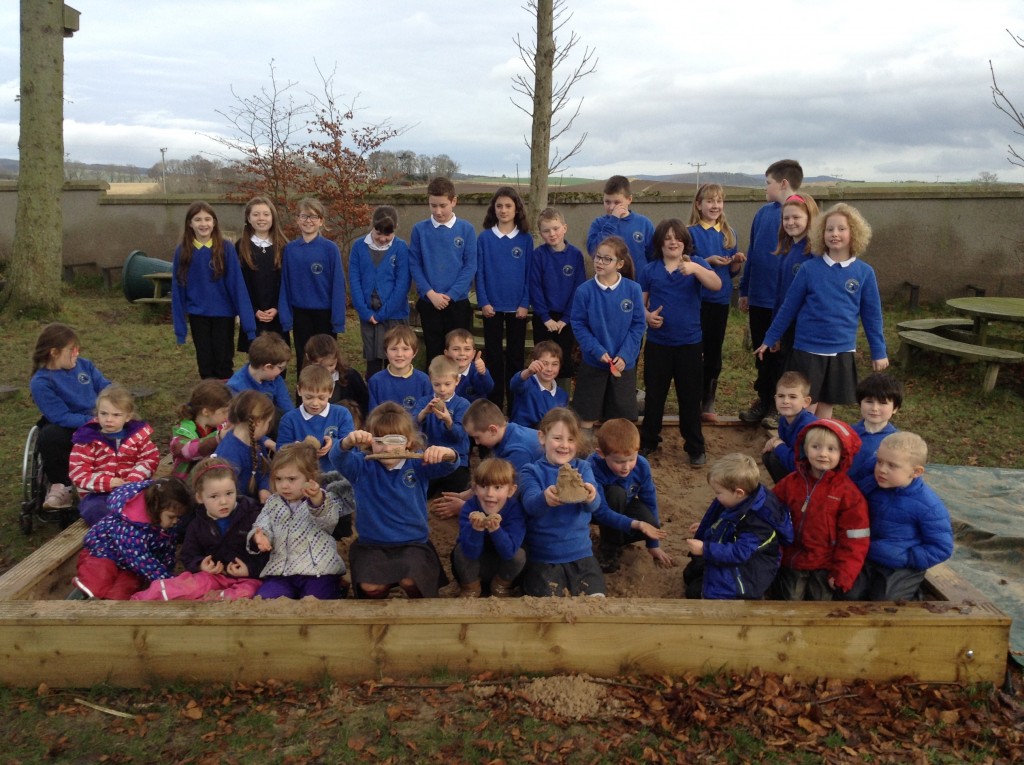 Downhole technology specialist Well-Sense took the view that little things means a lot when it chose to support a local primary school in Aberdeenshire.
The company, which is used to dealing with downhole completions came up with a different sand solution when it provided a play area for the tiny Tullynessle School, in support of its outdoor learning curriculum.
Tullynessle School, which currently has 45 nursery and school children on its roll, has outdoor learning at the core of its curriculum, encouraging learning through creative play outwith a classroom environment.
Well-Sense installed a 3×4 metre sand play area to fit the school's playground.
The project was carried out in line with the school's specifications to allow for pupils to safely climb in and out of the sandpit, as well as incorporating access for disabled children.
Dan Purkis, technology director at Well-Sense, said: "School children are our workforce of tomorrow and the people who will carry our economy in the future. It's vitally important to enthuse and spark an inquisitive nature from as young an age as possible.
"Hopefully, Well-Sense's efforts with Tullynessle School demonstrate that there need not be too grand a plan to do this, simply some time and dedicated effort."
Tullynessle School's head teacher, Valerie Goodlad, said: "To have donated the time and funds to design the sandpit to very specific requirements, as well as helping to install it, really does mean so very much to the children at Tullynessle School. The nursery children in particular are absolutely delighted, and we know it will give the children much enjoyment for many years to come."