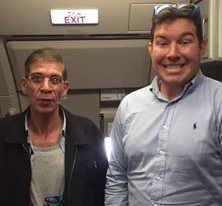 An Egyptian man has been remanded in custody for eight days by a Cypriot court after authorities said he admitted hijacking a domestic EgyptAir flight and diverting it to Cyprus by threatening to blow it up with a fake explosives belt.
Meanwhile Aberdeen-oil worker, TWMA employee Ben Innes, caused an internet sensation after posting the "selfie to end all selfies" with the suspect on his Facebook page for his friends back in the north-east to see.
Speaking to the Sun newspaper about the photograph, Mr Innes said: "I'm not sure why I did it, I just threw caution to the wind while trying to stay cheerful in the face of adversity.
"I figured if his bomb was real I'd nothing lose anyway, so took a chance to get a closer look at it.
"I got one of the cabin crew to translate for me and asked him if I could do a selfie with him.
"He just shrugged OK so I stood by him and smiled for the camera while a stewardess did the snap. It has to be the best selfie ever."
Cyprus police prosecutor Andreas Lambrianou said the suspect, who was identified as 59-year-old Seif Eddin Mustafa, faces charges including hijacking, illegal possession of explosives, kidnapping and threats to commit violence.
Judge Maria Loizou said she found the police request for the maximum eight-day detention necessary because of fears the suspect might flee, and the fact that he admitted to the hijacking in a voluntary statement to police.
Tuesday's drama, which began when Mustafa allegedly claimed to have explosives and forced the flight from Alexandria to Cairo to land in Larnaca, ended peacefully six hours later.
Most of the 72 passengers and crew aboard the Airbus A320 were released soon after the plane landed, though a handful were held for longer. All were let go before Mustafa finally surrendered.
Mr Lambrianou said that after Mustafa was arrested, he told police: "What's someone supposed to do when he hasn't seen his wife and children in 24 years and the Egyptian government won't let him?"
Mr Innes's flatmate Chris Tundogan told MailOnline he had "no idea" why his friend had the photograph taken, adding: "I find it pretty mental, but that's just Ben I guess."
The Daily Telegraph said his mother Pauline did not want to discuss the incident until her son returns home safely.
"Obviously he's not come home yet and there are security issues to think about – we don't want to talk about anything until it has all been resolved," she said, according to the newspaper.
A Foreign Office spokeswoman said officials were providing consular support to four British nationals who were on board.
After the hearing in Larnaca, a handcuffed Mustafa flashed the "V" for victory sign out the window of a police vehicle as he was driven away from the court.
Cypriot officials described Mustafa as "psychologically unstable" following a bizarre set of demands he made to police negotiators, including what Mr Lambrianou said was a letter he wanted delivered to his Cypriot ex-wife in which he demanded the release of 63 dissident women imprisoned in Egypt.
Mr Lambrianou said that 15 minutes into flight MS181, which should have taken just 30 minutes, Mustafa demanded that the aircraft be diverted to an airport in Greece, Turkey or Cyprus.
Despite an initial refusal from Cypriot authorities, the plane eventually landed in Larnaca after the pilots warned of low fuel.
The police prosecutor said witnesses saw Mustafa wearing a white belt with pockets that had cylindrical objects stuffed inside. Wire protruding from the cylinders led to what appeared to be a "push button" detonator he held in his hand.
Mustafa had threatened to detonate the belt if police attempted to "neutralise" him, Mr Lambrianou said, but he eventually gave up after the crew and passengers were released.
Mr Lambrianou said no explosives were found in the belt, except for a container filled with an unidentified liquid.
Police also found an unidentified liquid in the suspect's bag, as well as numerous documents written in Arabic.
The prosecutor said Cypriot authorities will ask for help from Interpol to determine how the suspect managed to get the fake explosives belt through airport security in Egypt.
Recommended for you
X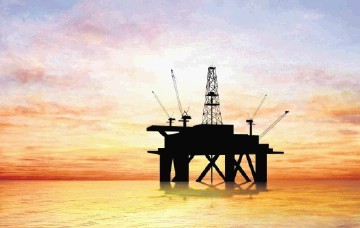 Atlantic Petroleum says it needs cash injection to stay afloat