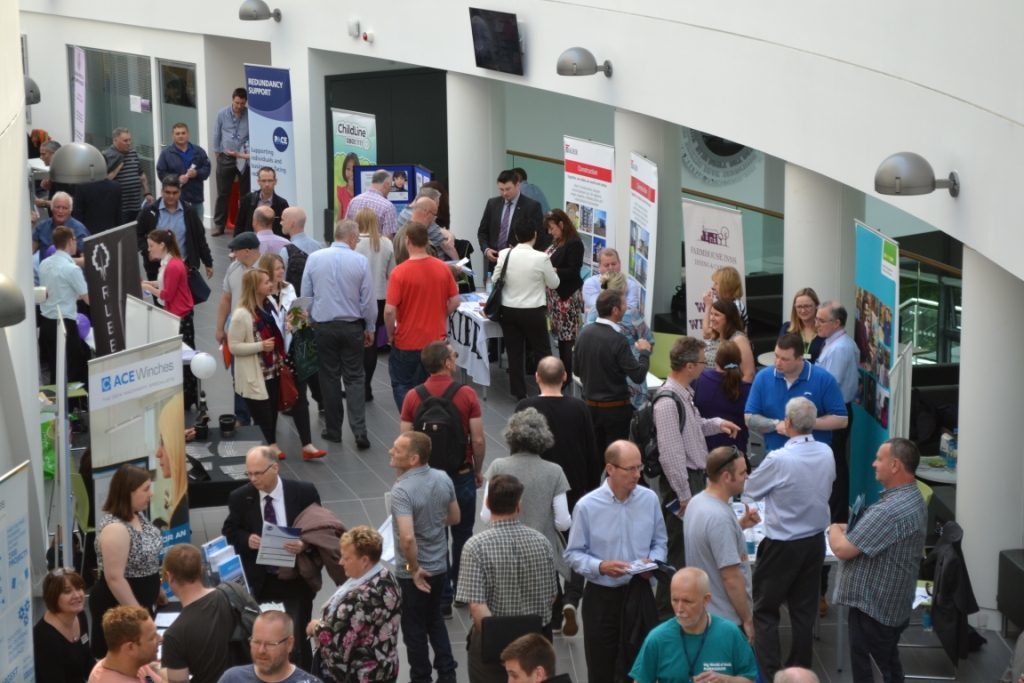 More than 1000 people affected by redundancies from the oil and gas sector have attended a free event in Aberdeen offering help and advice.
The event at Robert Gordon University's Garthdee Campus offered help both for those who have been made redundant and those at risk of losing their jobs.
It was the fourth event to be organised by the Scottish Government's initiative for responding to redundancy situations, Partnership Action for Continuing Employment (PACE) and formed part of the response from the Energy Jobs Taskforce.
Calum MacLean, PACE Manager at Skills Development Scotland (SDS) – the organisation that leads the delivery of PACE support in conjunction with a number of partners including the Department for Work and Pensions – said the numbers attending showed how important it was for people dealing with redundancy to receive support.
He added: "Today has been very useful in giving a large number of people a lot of information about how they go about taking the next steps after redundancy, what their options are and the help that's available.
"Anyone that wasn't able to attend can still access support through SDS's network of local centres, and I'd encourage anyone who has either been made redundant or is at risk of redundancy to make use of the help that's available."
More than 40 exhibitors took part in the event, with help ranging from job hunting, CV and interview advice from SDS to information on training and learning opportunities from North East Scotland College, a number of universities and other training providers.
Among those attending was 57-year-old Douglas Ireland from Peterhead.
He said: "The advice that was available in the CV workshop was really useful.
"I was laid off in March having spent 30 years as an electrician for an oil company. I haven't had to write a CV in all that time so the help is important as I'm starting again."
Sarah Christie from Inverurie also attended.
The 27-year-old said: "I've come away with a few ideas of what I might do next, and short courses I might be able to do that could add to my CV.
"I've been out of a job since February and doing a course in management might be a useful step for me."
Among the exhibitors were a number of employers offering information on job opportunities.
That included staff from ACE Winches who said the event was a useful way of meeting people looking for work.
Fiona Reid, the firm's HR Business Partner, said: "We have a number of vacancies available and so it's a useful opportunity to meet with potential candidates who might have the skills we need."
Recommended for you

Aberdeen community leaders want identity beyond oil and gas