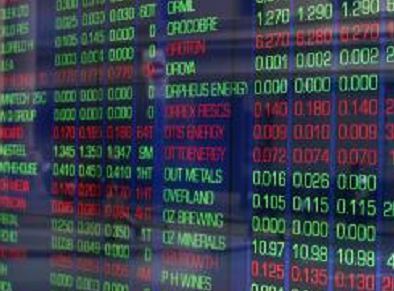 Danny Hawthorn, the managing director Trac Oil & Gas is modest about the company's recent success.
On the day the news broke that the rope access specialist had won a £20million contract extension with Chevron, he was on the broadcast news talking about it.
Mr Hawthorn, son of Church of Scotland minister Rev Dr Daniel Hawthorn, gives the impression he's the opposite of being comfortable in the limelight. But such is the appetite for good news in the beleaguered North Sea sector, what would have been a run of the mill contract win two years ago is now top of the pops.
Speaking in the firm's simple board room in Dyce, Mr Hawthorn merely says: "It has been a good one for us."
The firm re-tendered for the work across Chevron's North Sea assets after its most recent three year-plus extension period came to an end.
All told the firm has been working for the Texan oil giant for around 12 years. But what is different now is that the company is working directly with the operator, marking how the cascade of work from the top of the supply chain down has fluctuated over the years.
"Through different contractual routes the one thing that has been the same is Trac.
"We used to go through an integrity company, Lloyds Register, who went through KBR. Then KBR was removes, Lloyds got the contract. When Lloyds got removed, then we got a direct contract," observes Mr Hawthorn.
"We are just working hard and doing a good job – it is not rocket science."
Founded in 1999, the company split into four in 2010 – having grown from "almost nothing" to a £10million business.
Now Trac Oil and Gas as well as Trac Engineering, based near Glasgow, is backed by group firm, Trac International. The larger company, a £55million business, also takes in Trac Training and holds a stake in Radio Design, a wireless communications company based in Yorkshire.
"It almost got a bit too diverse. We were a jack of all trades with about seven different operating divisions, and not doing any of them particularly well," he says.
"We shaped them down to four companies. Oil and gas became my key focus then. Part of that was sorting ourselves for growth. It has been pretty successful – although last year has been pretty tough."
Trac Oil grew revenues by nearly 28% to £16.7million in the year ended March 2015, although pre-tax profits declined from £546,627 to £349,086 in the period.
The UK was the source of £12million worth of revenues in the year, although international business more than doubled on the previous year, up to £4.7million, according to accounts filed at Companies House.
It was brother Douglas that first started getting into the rope access industry in 1990. His firm, a pioneer of the sector, was then sold to Wood Group and then on to another engineering firm, Motherwell Bridge.
"Those were the real pioneering days. There were only a few companies at the time," he recalls.
Since its start from just a handful of staff to one that is now counted as a medium-sized firm, Mr Hawthorn is targeting growth. The downturn is actually allowing it to climb up the supply chain.
"Rope access has really been commoditised. Since 2000," he said.
"In the 1990s rope access was specialist. From 2000, bigger companies took in these services.
"Now it is really more about what you do at the end of the rope.
"We are quite unique because are medium-sized company in the oil and gas sector.
"There's not many companies that are not part of a global machine. Neither are we a small one man band. We can take on bigger contracts. But you don't have the baggage of a large global organisation behind you.
"Right now it really does give us an edge. What we are finding is the doors that have been closed for many many years because it was tied up in big master agreements, these doors are opening. The next few years will be pretty defining for Trac."
It was brother Douglas who was – and still is – a keen climber who enjoys treks to the Himalayas. His son, Uisden Hawthorn, is also a competitive climber whose portrait is a feature at the Transition Extreme activity centre near Aberdeeen beach.
Not so much for Mr Hawthorn, whose first job atop the Forth rail bridge was a "baptism of fire".
"My story is not that. My first jobs were in rope access. But latterly as I am reaching my older years, I have always been keen on hillwalking. The last two years I did a mountain leader course. I really enjoyed that, just getting back into the roots of where the company came from."
QA
Who helped you get where you are today?
People from receptionsts in oil companies to ceos displaying skills that make you think. It is about hard work, trying your best, being open and honest. Anyone that does that with me inspired me.
What do you still hope to achieve in business?
Right now I'd like to see the company come through these difficult times. I'd like to see the company take advantage of the opportunities. I want to see Trac grow from a medium sized company to achieve large company status over the next years.
If you were in government what would you change?
I'd have a rule that if you want to be a politician that should preclude you from being a politician. You want some one who thinks: "I have to do this, let's get this done."
What are you reading, watching or glued to on TV?
As a youngster I was a Tolkien geek and I am still a Tolkien geek. I also enjoy good crime dramas and novels like Stuart MacBride and Ian Rankin.
What kind of car do you drive and what do you dream of driving?
Cars don't do it for me at all. I'm more a Rover Defender kind of person.I do a lot of outdoor activities. I am a Scout leader. Anything to do with mountains and sea and being able to throw lots of dirty smelly equipment into the back.
What would your family say about you?
I've got a great family – a wife of 16 years and my three boys. What my wife would say depends on the day. They'd say, get the balance right.
What sort of charity do you support?
At Christmas time we are involved with the Giving Tree charity. My wife is really involved in the New Life Home Trust in Kenya for HIV babies who have been orphaned. We do loads of stuff for all different levels of people.
Recommended for you

Truss rejects new UK windfall tax while Sunak's open to the idea