Chevron has appointed a new president for its African and Latin American operations after incumbent Ali Moshiri decided to call it a day after 38 years.
Clay Neff, current managing director of Chevron's Nigeria mid-Africa unit, will take on the role from January 1, 2017.
He will oversee Chevron's exploration and production activities in 15 countries across Africa and Latin America
Mr Moshiri will retire on April 1.
Chevron chairman and CEO John Watson said: "Clay's broad operating experience, particularly in Africa, makes him highly qualified to lead these two key regions for our business.
"Ali has played a central and critical role in growing our business in Africa and Latin America. He has also distinguished himself as a champion of Chevron's commitment to economic and social development in the areas in which we operate."
Recommended for you
X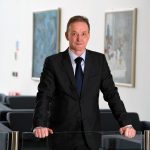 Who's on the executive team of the new Wood?
Read the latest opinion pieces from our Energy Voice columnists