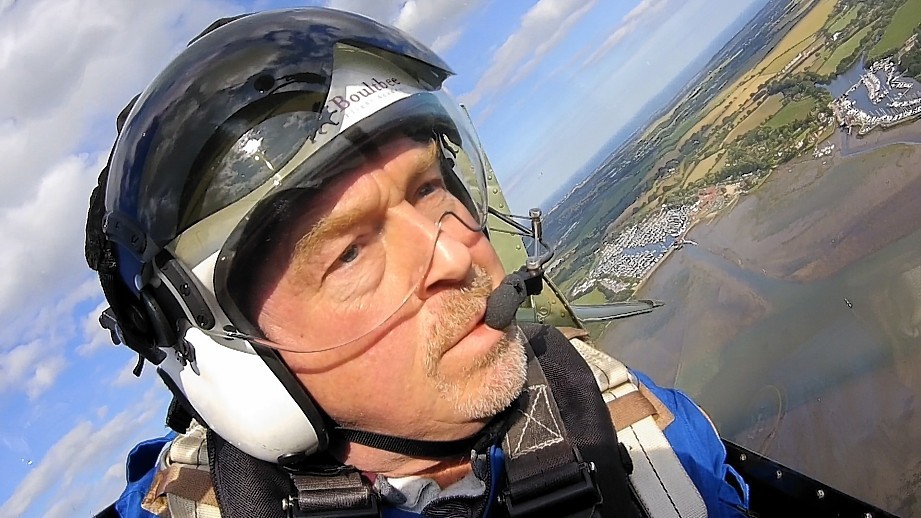 A helicopter pilot who had to give up flying due to a devastating disease has shared his story to help raise awareness of the condition.
Colin Jones, from Westhill, served in the RAF for 13 years before working in the North Sea helicopter industry for close to 30 years.
However, the 60-year-old's world was turned upside down in January last year when he was diagnosed with Motor Neurone Disease (MND) after he began experiencing muscle fatigue and aches in his arms.
MND is a terminal illness which attacks the nervous system, leading to speech and breathing problems and often paralysis.
In the wake of his shock diagnosis, Mr Jones, who is married with three children and two grandchildren, was forced to give up his pilot's licence and also his job, which was head of ground operations for a big helicopter firm.
Now he has decided to share his experience living with the terminal illness, as today marks the start of MND Awareness Week.
He said: "When I decided I had to retire I was reluctant, saddened and pleased simultaneously. I was a workaholic because I loved my job but I wasn't doing it justice anymore with my symptoms worsening."
Mr Jones now suffers from severe cramping and twitching in his limbs which has weakened him and inhibits his ability to get around.
While it has been difficult for him to come to terms with, he has praised the work of MND Scotland and the local support group that he attends.
He said: "I go to MND Scotland's support group in Aberdeen with Shirley and our daughter, Stephanie. Here we have met other sufferers in a similar situation. The group provides very caring, professional, practical, emotional and organisational support."
This week, donations of £5 can be made to MND Scotland by texting CUREMND to 70660.