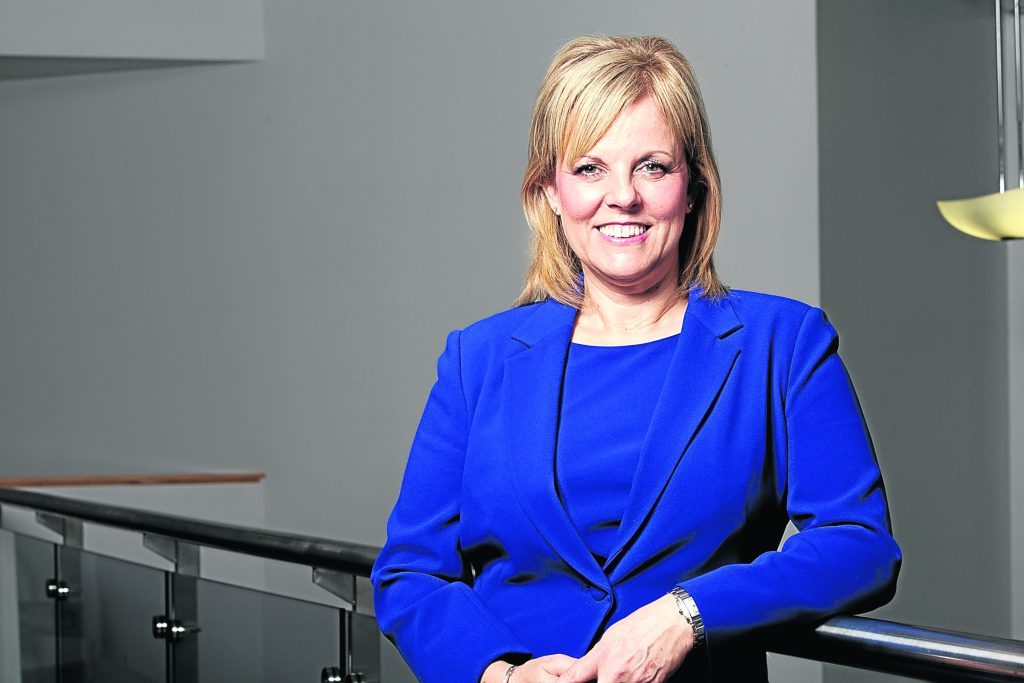 A North Sea oil and gas helicopter boss is swapping aviation for a maritime role as the new chief executive of Aberdeen Harbour Board (AHB).
Michelle Handforth, currently managing director of Aberdeen-based Babcock Mission Critical Services Offshore, will start her new job later this year.
She will take up the reins at a crucial stage in the port's history, with work on a £375million expansion already under way.
AHB said there was an extensive recruitment process to find a new chief to succeed Colin Parker, who is about to retire but will stay on for a "comprehensive" handover. It is understood the board received many applications from around the world.
AHB chairman Alistair Mackenzie said: "Michelle will join Aberdeen harbour at both an exciting and challenging time.
"With the expansion works commenced at Aberdeen south harbour and 'business as usual' very much the requirement of the day in the existing harbour, Michelle will be tasked with overseeing the successful completion of project works and facilitating business growth in the existing facilities.
"Michelle's considerable commercial and operational experience at a senior level means she is tremendously well-equipped to tackle and realise these goals."
Ms Handforth, 55, spent her schooldays at Congleton County Grammar in Cheshire, going on to study law in Wolverhampton and qualifying as a barrister in 1986.
Her career has seen her hold leadership roles in the aviation, rail, maritime, financial service and oil and gas industries. She has served on the boards of First Choice Holidays, former east coast intercity train operator Sea Containers (Rail), Aviva and Veolia Transdev.
She was also general manager for Sydney Ferries in Australia during spells of overseas work in Europe, India, the US and Australasia.
"I am delighted to be joining such a prestigious organisation," she said of the harbour board yesterday.
She added: "It has an incredible history and yet is also so focused on the future."
Recommended for you

Aberdeen's Seacroft Marine Consultants announces management buyout