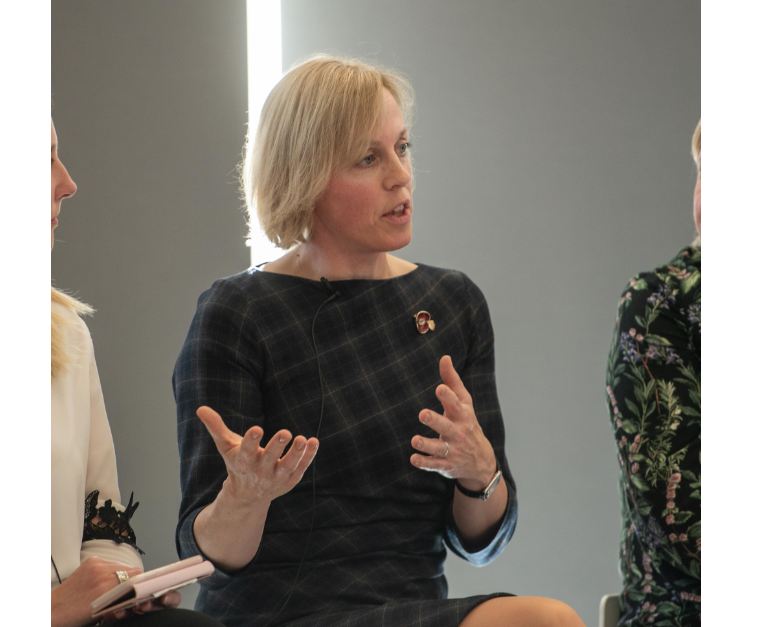 We know the industry must build upon its efforts to recruit and retain a diversity of new talent if it is to realise its overarching ambition for the future – to add another generation of life to the basin through Vision 2035 – and great strides are already being taken with women across the industry making a positive, lasting impact.
Diversity is a key priority and Oil & Gas UK is leading a cross-industry initiative on diversity and inclusivity, which is about encouraging people from all cultures, race, age, sex and religion into the industry – as we know the more diverse our workforce, the greater our success will be.
The oil and gas sector in the UK supports 280,000 jobs in roles offshore, and primarily, onshore. From engineering to corporate communications, many people who join our industry are surprised at the stark and positive contradiction it offers to what they originally expect.
It's an innovative, exciting and changing industry, with some brilliant women helping to drive it forwards.
Yet, women only make up around 23% of the oil and gas workforce and 13% of the technical workforce, so we know we need to do more to drive greater diversity.
We need to start as early as possible – that means talking to not just school children but also parents and teachers. We need to raise awareness of the important role that oil and gas will continue to play in the future; even with a fast energy transition, oil and gas will form the largest part of the world's energy needs for decades to come.
We need fresh, new ideas and ways of working if we are going to solve our exciting challenges and ensure we can get clean, modern energy to as many people as possible.
Women can bring different leadership skills and behaviours but it's not just about diversity of gender, it's about diversity of thought; more balanced teams make better decisions.
We will need to recruit more than 40,000 people between 2018 and 2035 – this includes 10,000 people in new areas such as data science, robotics, material science, nano-technology and cyber security.
In my book, The Oil Industry's Best Kept Secret: A book full of inspiration and advice, we have illustrated this breadth of opportunities available within different disciplines, both technical and non-technical, from young engineer to chief executive officer.
The book profiles interviews with Dame Judith Hackitt, chemical engineer and leading health and safety expert, who most recently led the UK Government's independent review following the tragic Grenfell Tower fire; lead geologist at Shell UK Ltd Caroline Gill; and BHGE wireline field specialist Lauren Adams, among others.
Women make up half the talent pool and it's important we ensure that we don't lose the opportunity to celebrate their achievements, whilst encouraging the next generation of pioneers.
The industry is a fast-moving and innovative place, with career opportunities all over the world – and delivering real diversity in this industry is going to take everyone's full efforts, including government, charities and industry.
There is always more that can be done and we know there are many women already leading the way throughout industry.
We need to shine a light on these role models to harness greater diversity – including those from differing backgounds, religions, race and age – to ensure we are an attractive industry open to all.
Katy Heidenreich's book is available to download on Oil & Gas UK's website free of charge
Recommended for you
X

Call for subsea firms in Scotland-Japan investment partnership