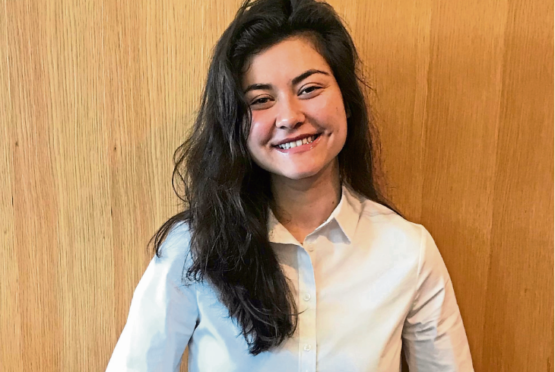 More than 100 interns from 20 companies working in the UK's offshore oil and gas industry were challenged to help find solutions to the UK's net zero ambitions at an event hosted by OGUK last night.
The evening reception was the first event of its kind held by the sector body and was established to provide the next generation with a wider view of the industry and underline how they can contribute to its long-term success.
Sophie Parsons, a process engineering intern at Spirit Energy in Aberdeen, attended the event and said she is pursuing a career in the oil and gas industry having been inspired by her father.
The chemical engineering student said: "My dad works for service company within the industry and so we have talked about the oil and gas industry since my childhood.
"I chose chemical engineering because it means I can go into oil and gas, but it also opens up opportunities in other chemical industries I might want to pursue in future.
"Oil and gas was the first sector I was interested in however, and is where I want to pursue a career after I graduate. Also, oil and gas training schemes tending to be among the best for young engineers, which is why I applied for this internship."
Sophie, who studies at Cambridge University, said the event was a "great opportunity" for industry leaders to address concerns about the future of the oil and gas industry, and how it's responding to the trend towards a low-carbon economy.
She added: "There are growing concerns about climate change, and I wanted to hear from the panel about how oil and gas companies are adapting."
The 21-year-old, who has completed six weeks of her 10-week internship with Spirit Energy, said she joined the company because of its friendly and relaxed working environment.
"I am working within the operations team at the moment, but I am also getting to know teams and engineers focusing on different areas across the business," she said.
"Although I am working within one team, I have had a lot of exposure to different parts of the business and broadening my experience as a result"
Delegates heard from OGUK's market intelligence manager, Ross Dornan, who provided an overview of the flagship Business Outlook report as well as insight into industry's current position ahead of the upcoming publication of the Economic Report.
Former BP boss Trevor Garlick, who now chairs the oil and gas board at Opportunity North East also discussed the industry's Vision 2035 and encouraged attendees to engage with the industry-wide "Our Vision, Our Future" campaign.
Recommended for you
X

Clients seek flexibility in an ever-changing commercial property market