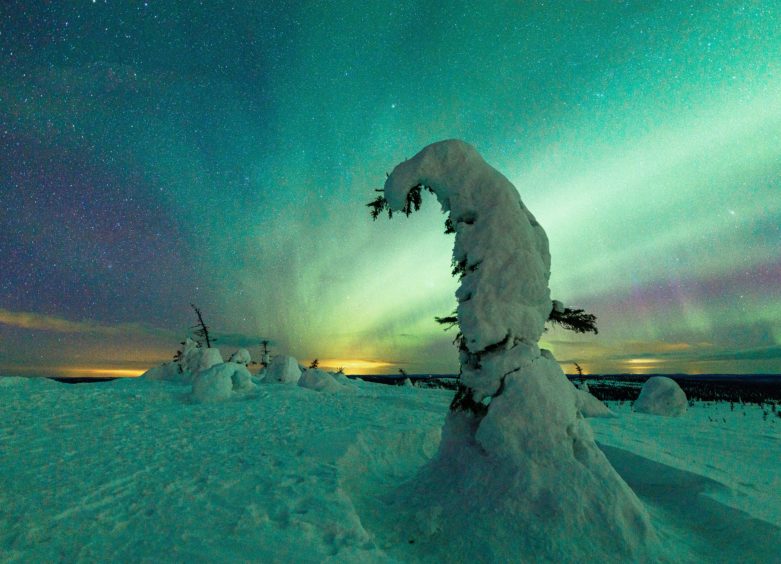 A group of north-east oil industry and business professionals are closing in on their £25,000 festive fundraising target with two weeks to spare.
Five charities – Aberdeen Cyrenians, AberNecessities, Cash For Kids, Mental Health Aberdeen and The Trussell Trust's Aberdeen North Foodbank – stand to receive at least £5,000 each from the Northern Lights appeal.
Seasoned-fundraiser Barry Valentine, who launched the appeal, said those organisation did "amazing work" in Aberdeen city and shire.
A senior well engineer at BP, Mr Valentine has been assisted by Bronson Larkins and Neil Campbell, of Wellvene, Suzy Jessiman, Babcock, Andrew Louden, isol8, and Allison McKenzie, Dandara.
Despite only launching Northern Lights a few weeks ago, they are already 86% of the way towards their target, with £21,580 in the coffers on Friday morning.
They are determined to meet or exceed their £25,000 goal by December 25.
Mr Valentine said 2020 had been horrific, with the oil price plummeting, Covid-19 breaking out, and people losing their jobs.
In early November, the Northern Lights team gathered to come up with ideas for helping people in need of support during these challenging times.
They considered setting up food donation drop-off points, but realised Covid restrictions might make deliveries and collections tricky.
In the end, they opted to raise cash for charities which already have the infrastructure in place, but are currently in need of a helping hand themselves, either because donations are down or demand for their services has skyrocketed.
The Northern Lights partners have put their industry connections to good use, with donations coming in from companies and individuals alike.
Mr Larkins added: "We must do everything we possibly can to keep this appeal going, reach out to all our connections and try to reach or exceed our target.
"What we have learned over the past two weeks about what each charity brings to the north-east has been truly heart-warming.
"The work they do is amazing and we are learning more about them every day.
"Knowing how far £5,000 can go within each charity has made us determined to succeed with this appeal."