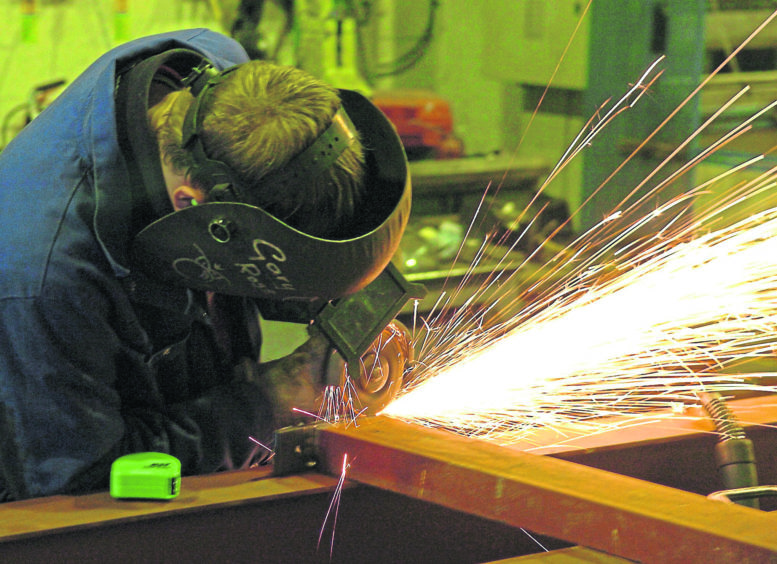 Ross-shire Engineering (RSE) has pledged to take on at least 360 new apprentices and graduates in its Scottish operations over the next six years.
It has also insisted it is on track to exceed annual turnover of £250 million within five years, despite Covid-19.
Muir of Ord-based RSE is a specialist mechanical and electrical engineering company supplying products and services to the UK utility, industrial and energy industries.
It is one of the portfolio companies of Inverness-headquartered investment group Envoy & Partners, which emerged from a carve-up of Global Energy Group (Geg) in 2019.
Accounts for RSE lodged at Companies House show the firm grew pre-tax profits to more than £4.75m during the 12 months to March 31, from £3.9m the year before.
Turnover rocketed more than 40% to £75.6m in the latest period, from £53.7m previously.
Average headcount across RSE and its subsidiaries swelled to 747, from 415, as the group embarked on an acquisition trail.
Envoy chief executive Iain MacGregor said the figures reflected the continued growth of water treatment and clean energy operations driving RSE towards its £250m turnover target.
He added: "The majority of last year's growth was achieved organically, reflecting the high levels of service and innovation that is central to the RSE offering.
"Our engineering teams have pushed the boundaries of innovation during the year and received national accolades for the modularisation of water treatment plants in Scotland and England."
RSE said 11% of its growth was achieved by acquisition, when it bought Leeds-based Saftronics during the period.
It was the start of a mergers and acquisitions campaign designed to position the company deeper into the UK, and to build its technical offering.
Despite the disruption of Covid-19 in 2020, the company is expecting to continue its growth – aided by the acquisitions of English firms Aciem, WES and Murray Technical Services this year.
RSE managing director Allan Dallas said: "RSE is occupying a specialist niche in the market – providing significant value to customers, while benefiting the communities we work in.
"We currently employ 850 staff, many of whom are apprentice technicians and graduate engineers.
"We have made a commitment that we will employ at least 360 new apprentices and graduates in the next six-year period in Scotland alone."
Meanwhile, Aberdeen-based engineering company Modutec – another Envoy portfolio company – has secured a major contract to support an offshore wind project in Taiwan.
The deal, which is believed to be worth £2m, will see Modutec supply a 48-person hired accommodation package to an offshore shipping company for a two-year project at sea.
Modutec managing director Brian Knowles said it was a key milestone for the company, adding: "We have a serious ambition to transition our business into new territories and markets worldwide.
"A renewable energy project in Taiwan is certainly a positive step forward and reflects the technical offering we can boast from our Aberdeen office."
Recommended for you

Exclusive: Hydrasun unveils major push on hydrogen technology