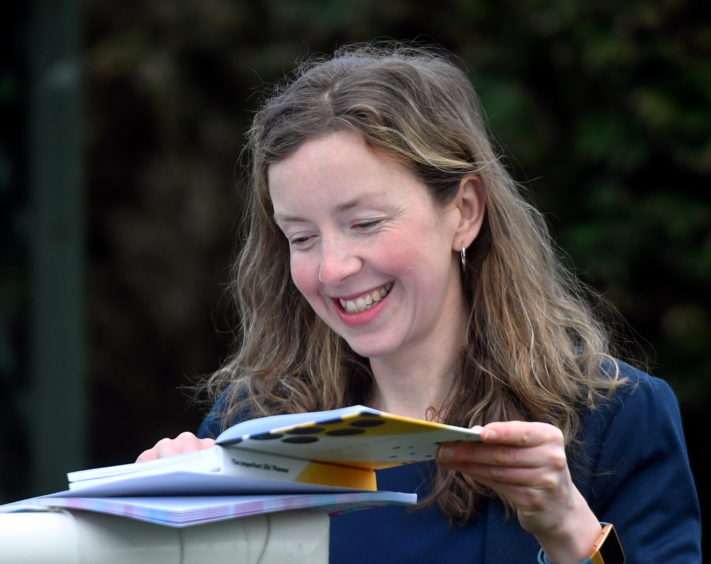 Being a working parent is challenging at the best of times, but the last year, and in particular the second lockdown, has been tough – really, really tough.
Those with a diligent streak are often working longer hours as they don't have the natural cut-off point of leaving the office any more.
Home-schooling provision has been patchy, to put it mildly.
When the weekend finally arrives, a brief bout of exercise or taking the kids to the park is about as good as it gets.
Now imagine feeling fulfilled at work, keeping on top of your parenting duties and still having some "me time".
Most would settle for one of those things, but all three? No chance.
Of course, the current circumstances are temporary and most parents have built up enough resilience to cope.
But when things get back to normal, how many will struggle to recapture a semblance of balance in their lives?
There are people who can help working parents steer their way out of this quandary – they're called Balance Coaches.
One such person is Banchory-resident Debbie Lee.
She has committed to making a career out of coaching, having taken voluntary redundancy from BP at the end of 2020.
Debbie worked as a geophysicist at the oil major for 12 years, in total. She went on maternity leave in March 2017 before the birth of her first son.
Maternity leave was "full of ups and downs" as she grappled with the idea becoming a new mum before returning to her post at BP on a part-time basis.
She admits finding the going tough despite having the "perfect setup" of employment by a company with favourable maternity policies, a supportive husband and supportive colleagues.
Debbie said: "Becoming a parent was a massive change to my lifestyle, especially giving up a lot of the outdoor activities I did before, like hiking and climbing. I did not expect many of the challenges that came up.
"I went back to work part time, which was logical, but it became a juggling act. It was a big change. It was difficult to get any fulfilment out of work. I constantly felt behind on my workload, which was self-imposed, on my part.
"It was a real eye-opener. I thought, 'if I find this difficult, with my setup, then how do other people cope?'"
Debbie started working with a coach, which produced a "massive shift in mindset" and helped her look at things differently and find purpose and fulfilment.
The Belfast native's interest in the profession prompted her to undertake a qualification with The Coach Training Academy two years ago.
She didn't intend to go into business as a coach full-time, but then 2020 "happened" and her second child came along.
"So many things lined up to convince me to take the plunge and start a business," she said.
"Last year showed me how difficult it is for parents to juggle everything – there's a huge mental load, not just physical."
"From my experience, that quite often falls more on mums than dads.
"Women are using up lots of energy in that capacity and don't have as much left to give to their careers and that contributes to the gender pay gap.
"I want to help people get past their 'blockers'."
Coaches do this by listening "actively" to their clients, which means asking the right questions to help them draw their own conclusions and giving encouragement.
It's important not to pass judgement on what the client is saying so that they feel confident about opening up.
By the sound of things, coaching is similar to counselling or therapy.
Unlike counsellors and therapists, coaches won't advise people what to do.
It's important to note, too, that coaching isn't regulated.
"I support people to work things out themselves," said Debbie. "Some people know what they want but put obstacles in their own way.
"They maybe think they don't deserve that promotion or they might have 'mum guilt' – they want to excel in their career but feel guilty about neglecting things at home or not spending enough time with their children.
"I work with clients to figure out what they want and what goals they are working towards.
"I'm like an 'accountability buddy'. I help set weekly targets and action points.
"If the client does not take the action they were meant to take, then there's a learning there."
The Oxford University graduate spent time last year building an audience for her services and testing demand levels with a website and podcast.
She has started working with a small number of clients and has a group programme launching this month.
Recommended for you

Life after oil: Comms adviser takes 'leap of faith' on fitness passion