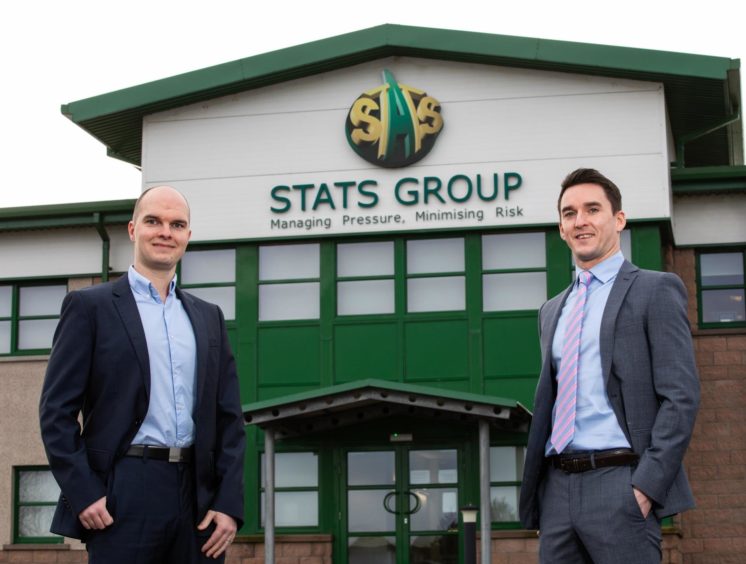 Pipeline technology company Stats Group, of Kintore, has promoted two long-serving employees to senior executive positions.
Steven Byers, with Stats for a decade, has been appointed chief operating officer, replacing Garry North, who remains with the business.
Since joining Stats as a project engineer, Mr Byers has led many high-pressure pipeline isolation projects for clients in the UKCS, Europe and the Caspian region.
Gary McDowall has filled the post of director of operations for Stats UK and Europe region, which Mr Byers vacated.
Mr McDowall was employed by Stats in 2008 as a project engineer and during his time with the business has worked on numerous energy infrastructure contracts, including the isolation of the Forties pipeline system in the North Sea.
Stats chief executive Leigh Howarth said: "I am delighted that we have been able to strengthen our management team with two highly experienced engineering professionals.
"Steven and Gary have a wealth of outstanding career achievements with Stats, and over the past decade have made significant contributions to our clients' operations.
"They both have a deep understanding of the ethos and drivers behind the success of Stats and will play key roles as we continue to grow our business in the UK and internationally."
Stats also has operations in Canada, the US, Middle East and Malaysia, where its principal activity is the provision of pressurised pipeline isolation, hot tapping and plugging services to the global oil, gas and petrochemical industries.