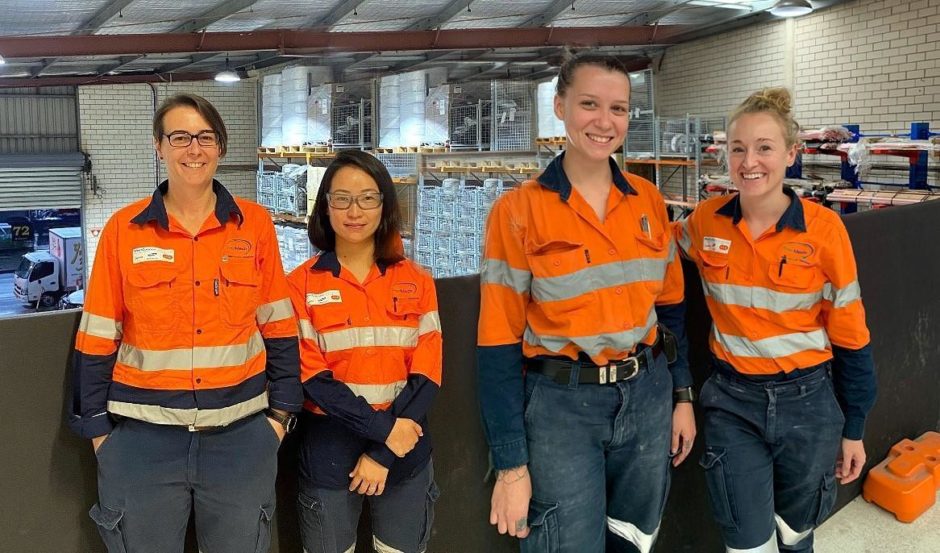 Despite an increased focus in recent years, the energy industry has consistently struggled to attract more women.
However, the oil and gas sector is not alone; the issue of gender diversity is also prevalent across industries such as construction, nuclear power and mining.
While the number of women entering leadership roles in these industries has steadily increased, there is still significant work to be done to encourage more females into male-dominated roles.
Aberdeen-based EnerMech, currently employing 3,000 people globally, straddles several of the more stereotypical male sectors such as engineering, industrial and petrochemicals.
To mark International Women's Day 2021 (8th March), we spoke with four EnerMech personnel who work across the integrated solutions specialists' mechanical, electrical and instrumentation divisions. Kellie Lindsay, Crystal Jolly, Xiao Lin and Katey Dianock all had very different routes into the industry.
Crystal Jolly, a second-year apprentice with EnerMech found it challenging to enter the sector and worked in landscaping and civil roles to build up her experience before starting her electrical apprenticeship in January 2020.
Crystal said: "I really enjoy the challenge of my apprenticeship and I'm always growing my skillset through practical experience combined with my studies. It would be great to see more women enter the industry and I think we need to promote the wide variety of roles available in construction within schools. If younger women can see the opportunities that are accessible to them, this would be a positive first step."
Kellie Lindsay, a qualified electrician with over 20 years' experience, joined EnerMech in 2018 after completing a pre-apprenticeship programme. She explained: "In my role, I love that no two days are the same and I'm constantly learning. The job offers so many great benefits like rostered days off so I can be flexible around family commitments, which is an advantage that many office-based roles cannot offer.
"While it was daunting to enter a male-dominated industry, there is no difference between myself and my male counterparts, we're all just one team."
Trade assistant Xiao Lin highlighted the importance of women proactively pushing for new opportunities. Starting as a cleaner with EnerMech, Xiao expressed her interest in becoming a trade assistant and after securing the necessary work tickets, she is now a key member of the team.
She explained: "EnerMech has really allowed me to thrive in my current position. I think more women would be interested in entering male-dominated sectors if societal norms, particularly around childcare, were challenged to allow more females to seek careers in these industries."
HSE advisor Katey Dianock has worked in the construction industry for 10 years after entering as an operator and labourer. Through her various roles, she found a passion for safety and has held her current role since October 2020. Katey is enthusiastic about encouraging more women into the sector, explaining: "If more companies worked closely with industry bodies such as Women in Construction to hold open days, this would really help improve female participation and grow the female workforce."
Recommended for you

'It's pressure you put on yourself': New mum talks life working offshore