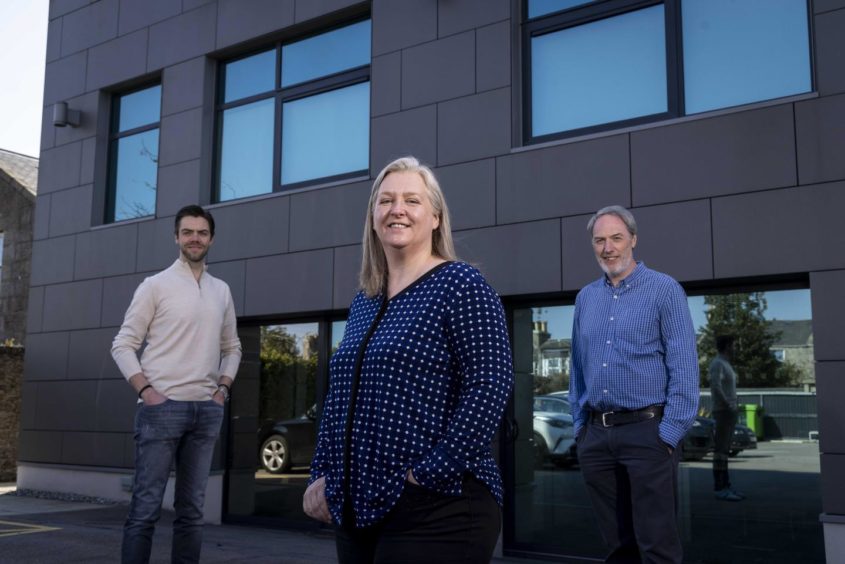 AI solutions provider OPEX Group has made three senior appointments to bolster the firm's continued investment in emissions reduction solutions.
The firm has hired Alison Taylor, whose career spans 25 years in environmental roles, as emissions reduction lead.
Her past employers include BEIS and a number of operating companies, including Total and CNOOC.
OPEX said Ms Taylor understands the challenges that operators are facing to achieve compliance and prepare for the net-zero future.
She will work closely with process engineering lead Colin Deddis, who brings 30 years of oil and gas experience.
Together, they will help to support the company's developments and customer implementations.
The firm recently launched emissions.AI, a cloud-based AI-driven software application for the oil, gas and energy industry.
Ms Taylor said: "I am delighted to be joining OPEX as they continue to grow.  Emissions reduction is at the forefront of our industry, and emissions.AI enables monitoring, control and reduction of operational emissions.
"The day-to-day marginal gains that can be made through operational improvements can be significant, reducing emissions and maximising recovery."
Euan Bathgate also steps up to Chief Product Officer (CPO) the new role combines his technical background, appreciation of customer requirements, together with a number of years working with AI and digital solutions.
He said: "Stepping up to the role of chief product officer is a fantastic opportunity for me to support our team in further developing our emissions solutions – our energy efficiency, flaring and venting modules and oil in water tool are all in day to day use and are designed to help our customers operate their assets with the lowest achievable emissions."
Jamie Bennett, CEO of OPEX Group, said: "Most operating companies are targeting to reduce their operational emissions with immediate effect.
"They are looking for ways to simplify this area and be able to reduce, manage and control emissions as part of daily operations workflows and that's really where the power of AI and digital comes into its own.
"We are delighted to announce these organisational changes as part of our growth plans."
Recommended for you

Using AI to optimise energy consumption and reduce emissions