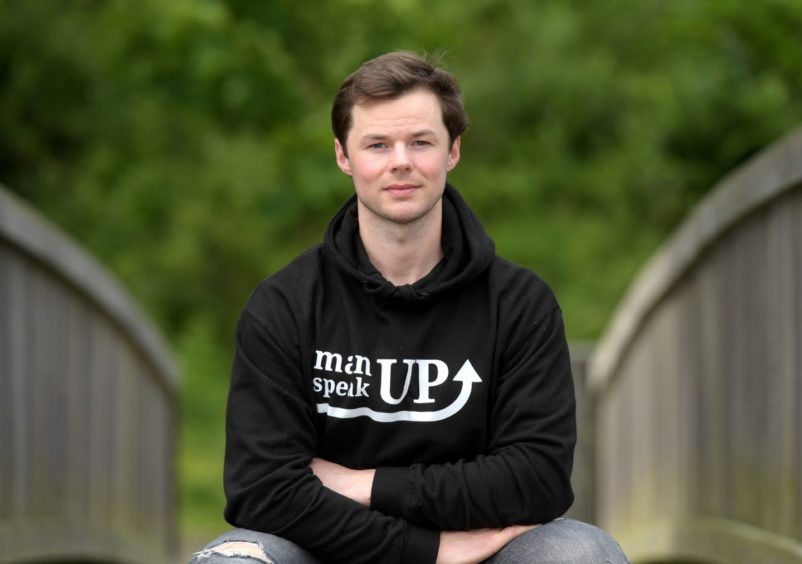 Litter picking has saved the lives of people suffering with mental health problems during the pandemic, says Mike Scotland.
He concedes this statement may sound "silly", but Scotland has spent months rolling up his sleeves to make the north-east look tidy and encouraging others to do the same.
Scotland founded environmental group Community CleanUP in January 2020, inspired by a chance encounter with another conscientious individual.
During his daily constitutional, Scotland, now an HSE advisor at Shell, took it upon himself to tidy up along a roadside in Mugiemoss when a curious cyclist hit the brakes and started lending a hand.
A few hours later Scotland had set up the group, which now has more than 5,000 members on Facebook, and has collected more than 10,000 tonnes of rubbish, and counting.
Scotland said the Mugiemoss riverside project had become a lifeline for those struggling with mental health problems.
He said: "People understand it is good for the environment, but they also feel good about what they are doing.
"They're removing a negative and adding a positive. You go outside for a litter pick and do something good. You naturally start to feel better.
"Litter picking for me was about consistency. It gave me a consistent feeling of self-worth.
"It was a life saver for some people. It might sound silly, but being outside and doing something good, you meet other people doing it.
"It has created friendships and that has helped."
Scotland has long been passionate about highlighting the importance of mental health.
After having struggled himself, Scotland created manUP speakUP, an online support group for offshore workers, in 2019.
And a year ago he also kicked off Energy Voice's series of monthly mental health columns.
Back then, he was working at fast food chain KFC after losing his dream job with Shell, which he has since regained.
Scotland "struggled big time" to adapt to his new employment at KFC, which now supports Community CleanUP.
At the same time, thousands of oil workers had abruptly found themselves completely out of work.
ManUP speakUP provided advice and support keep people's spirits up and help them to get through the day.
Scotland fears it will take years before the true cost of the mental health crisis is understood.
Scotland is also frustrated that industries, and not just oil and gas, are very much reactive, rather than pro-active.
He said: "Piper Alpha changed the oil and gas industry. It was a terrible disaster, but it created positives and shaped the industry for the better.
"Industry now puts so much time into safety and, without question, that has saved a lot of lives.
"What is it going to take for people to really put all their effort into mental health?
"What is it going to take for it to be spoken about on the same level as safety?
"I hoped that we as an industry would be a lot further forward in breaking down the stigma and encouraging people to speak to others, but there is still a lack of effort on mental health.
"Mental health should come first, because the brain controls the body."
He says there should be a dedicated mental health professional on every installation and that the subject should be discussed every day.
Scotland added: "A lot of companies are doing lot of positive things, but we are still far short of where we need to be.
"There are lots of good intentions, but still not enough action."