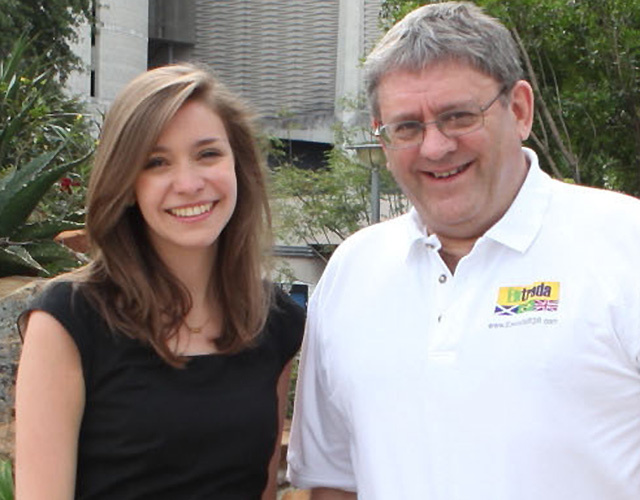 Claire Cargill is attending her first OTC, but she is not short of advice in her business-development role with north-east specialist cleaning and equipment sales and rental company MSIS Group.
Her father is Jim Cargill, a director of Calibre International, who has many years of business-development experience and is also at OTC promoting Brazilian market-entry initiative EntradaB2B.com.
Miss Cargill decided to follow in her father's footsteps after doing market research work in Brazil for Calibre and visiting the Brazil offshore show in Macae.
She said: "I found that I really enjoyed this kind of role and meeting people at all different levels in the various companies I talked to. It was a fantastic experience and a real challenge at the same time."
Mr Cargill has worked for various Aberdeen-based companies and he is now drawing on almost 20 years' experience in the Brazilian market to help Scottish companies to make their mark in that growing oil and gas area.
He added: "I'm delighted that Claire has decided to take this career path and I'm sure that the experience she has gained already will stand her in good stead."