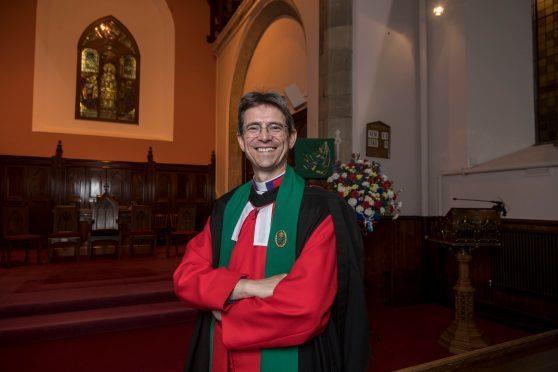 Tributes have been paid to Aberdeen minister and the Queen's Chaplain-in-Ordinary in Scotland, Reverend George Cowie, who has died at the age of 58.
It is understood Reverend Cowie passed away at home, following a long battle with brain cancer.
He is survived by his wife Rev Marian Cowie and his two children, Graeme and Kay.
Rev Cowie served as Minister of South Holburn Church, in Broomhill in Aberdeen between 2006-17, before becoming Clerk to the Presbytery of Glasgow.
He grew up in Glasgow and was ordained and served at Linktown Parish Church, near Kirkcaldy in Fife prior to his moving to the north east.
A former joint clerk of the Presbytery of Aberdeen, he had also served as acting depute clerk for the General Assembly of the Church of Scotland.
In 2017, Rev Cowie was officially appointed as one of the Queen's personal chaplains.
The role, which is largely ceremonial, dates back to the 15th Century and involves taking part in formal state occasions and conducting services at major events.
Clerk of Aberdeen and Shetland Presbytery, John Ferguson, described him "as a wonderful friend and colleague to many."
"George brought wisdom, grace and compassion to many difficult and complex situations over the years in the life of the former Presbytery of Aberdeen. He had many fine qualities, including a sharp mind, a gentle nature and a wonderful sense of humour," he added.
Rev Cowie previously worked with the Oil and Gas Chaplaincy, an Aberdeen-based ecumenical chaplaincy which works to bring pastoral care and support to the people of the industry in their workplaces and homes.
He was a supporter of the Chaplaincy for many years, and particularly during the illness of another former industry chaplain, Rev Andrew Jolly, who died in 2010.
The current oil and gas chaplain, Reverend Gordon Craig, said: "He was a man who touched the lives of so many with his compassion and humour and I consider it an honour to have known him. I can think of no other who epitomised the word 'gentleman' better."