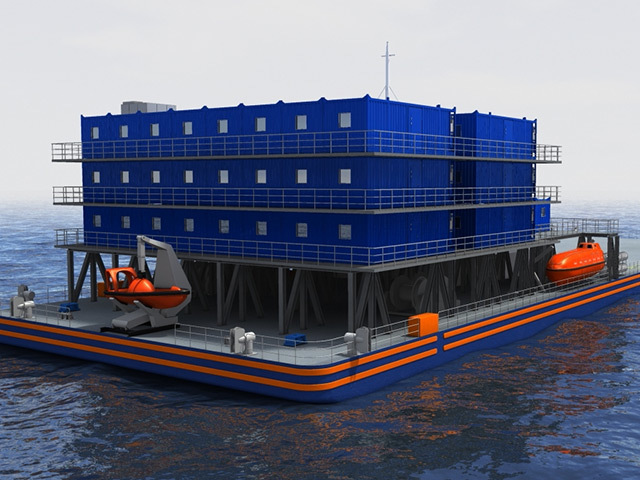 Ferguson Group of Kintore, Aberdeenshire, has appointed a new chief executive hot on the heels of its £320million acquisition by Australian group Brambles.
Richard Smith, who joined Ferguson in 2012 as group finance director, is taking on the job and will report directly to Jason Rabbino, group president for Brambles' containers division.
Ferguson supplies offshore accommodation modules and containers for the international energy industry.
Last month, Steven Ferguson announced he was selling up and new owner Brambles pledged to pump millions of pounds of capital into the firm to help it continue to grow.
Mr Ferguson, who was Ferguson's sole shareholder, will continue as a senior advisor to the company's board and help the business during is transition to new ownership.
Laurent Letestu is moving from Brambles to become Ferguson's interim chief financial officer.
Julia McGlashan and Hayley Yule join Ferguson's top team as human resources and marketing directors respectively.
Mr Ferguson, who was already one of Scotland's richest businessmen before last month's deal, said: "These are exciting times for everyone at the Ferguson Group.
"Being part of Brambles will help us expand quicker and further develop our product range.
"Richard's appointment as CEO will ensure that the group remains focused on delivering growth and exceeding customers' expectations, while embracing the opportunities that come with belonging to the Brambles family."
Ferguson Group, founded in 1976, employs more than 230 people worldwide.
Recommended for you

Former Score Group boss Conrad Ritchie starts new firm in the US