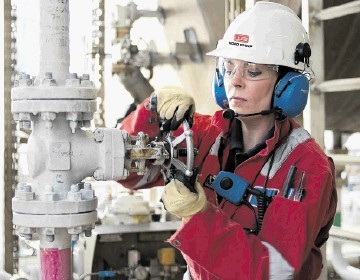 One of the top positions at an Aberdeen-based oil and gas company has been filled by a worker with around 40 years experience in the industry.
Dave Stewart has landed the role of chief executive officer at Wood Group PSN and will begin in his new position in April 2015.
He joined the company 17 years ago and has around 38 year experience in the oil and gas industry.
Mr Stewart will move into the role from his position as Wood Group's managing director of UK operations.
Throughout the years he has been responsible for establishing the firm's duty holder business and creating their industrial services capability through the acquisition of Pyeror Limited, in 2013.
Mr Stewart said: "I am passionate about the company and committed to focusing on how we deliver collaborative, competitive and cost-effective solutions that enhance value for our clients in these challenging times.
"Wood Group PSN is leading the charge in terms of understanding the measures required to safeguard the future growth of the oil and gas industry globally, and I look forward to taking on this challenge."
He will report to Robin Watson, who begins as chief operating officer of Wood Group in April
Mr Watson said: "Dave's achievements during his time with Wood Group PSN are testament to his passion and commitment towards the company and the wider industry. In 2014 WGPSN's North Sea business, led by Dave, achieved over $1.5bn, accounting for 40% of Wood Group PSN's overall revenue."
Recommended for you

Regulator buoyed by interest in Faroe Islands oil and gas prospects