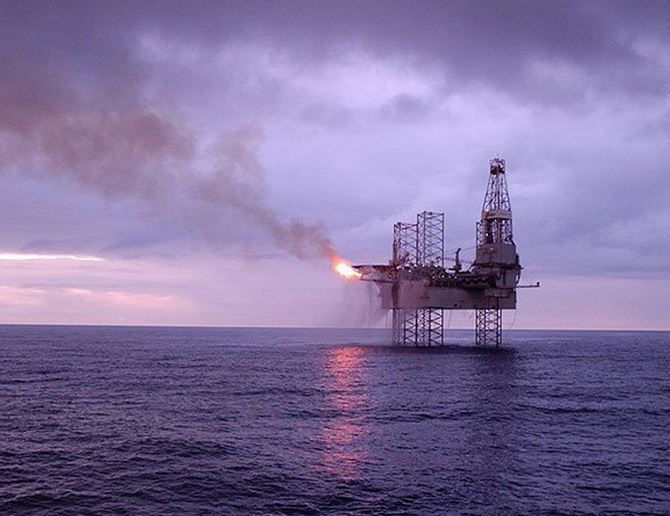 Engineering is in Ollie Folayan's DNA. His father considers himself to be number 23 in a long line of engineers.
It meant a career in engineering was a natural choice for Mr Folayan, who loved tinkering with gadgets as a youngster.
Mr Folayan, who is now the Aberdeen-based chairman of the Association for Black and minority ethnic Engineers (AFBE-UK), said: "When I was younger I always tended to break everything electronic. I tried to figure out how it worked. It could be as simple as trying to get the aerial to work on the TV to trying to understand cars."
Mr Folayan, 41, moved into a full-time engineering job at Babcock after earning his doctorate in fuels and combustion at Leeds University.
He said making the jump from academia to employment took some getting used to.
"It was big shift for me to move from academia, where you can set your own parameters, to the world of work," said Mr Folayan, now a chartered chemical engineer and full member of the Institution of Chemical Engineers.
"The blue-sky thinking you get at university is often miles ahead of what happens in the industry. You find that the things we are still working with are 20 years old from an academic point of view."
Preparing north-east oil and gas engineering graduates for work is a cornerstone of AFBE's work.
More than 200 students at the Aberdeen and Robert Gordon universities have taken advantage of mentoring from experienced engineering professionals, a service AFBE has laid on since 2012 through its Transition programme.
As well as benefiting from mentoring, Transition lets students take part in mock interviews, seminars, networking events and employability workshops – all designed to help them adjust once they graduate.
The urge to set up AFBE came early in Mr Folayan's engineering career, when he realised that where there should have been black and minority ethnic role models, there was a vacuum.
Indeed, the organisation's mission is to promote engineering as a viable career among young people in the UK, with a particular emphasis on people of black and minority ethnic origin.
London-born Mr Folayan said: "It was very apparent there weren't very many mentors for a young person from an ethnic background to look up to. That network didn't exist within engineering.
"At the same time, I started to notice news stories about young people getting involved in gangs, particularly from ethnic minority backgrounds.
"I founded AFBE because of these things. I wanted to use it as a platform to mentor these people and give them the confidence to aspire to better things."
The organisation recently ran a new event in the Granite City aimed at promoting engineering careers among schoolchildren aged 12 to 18.
Turning to the issue of the energy sector downturn, Mr Folayan said he would not be put off from pitching engineering jobs to children and graduates, with plans to roll out new NextGen and Transition programmes later this year and into 2016.
But he has noticed a number of changes since oil prices started tumbling last year.
For one thing, there has been less investment in graduate recruitment and training.
He said: "I think it's unfortunate. It results in a gap in the level of capabilities within a company. When things get better they will have to fill roles with a more expensive option than would have been the case with a graduate."
There is also less optimism among oil and gas engineering students – Mr Folayan said many are experiencing feelings not too far removed from hopelessness.
"People choose a degree with the hope of getting a job. The problem for students is that they are going through programmes with no real confidence that they are going to get a job at the end of it."
But the downturn has brought with it a number of positives. Mr Folayan, who currently offers his services as an engineering consultant to an oil and gas major, said projects are now being run in a more pragmatic manner.
He added: "The downturn is forcing us to think more creatively and expediently about how we run projects – doing what has to be done rather than blindly complying with industry standards.
"This can make the difference between a project going ahead or being mothballed."