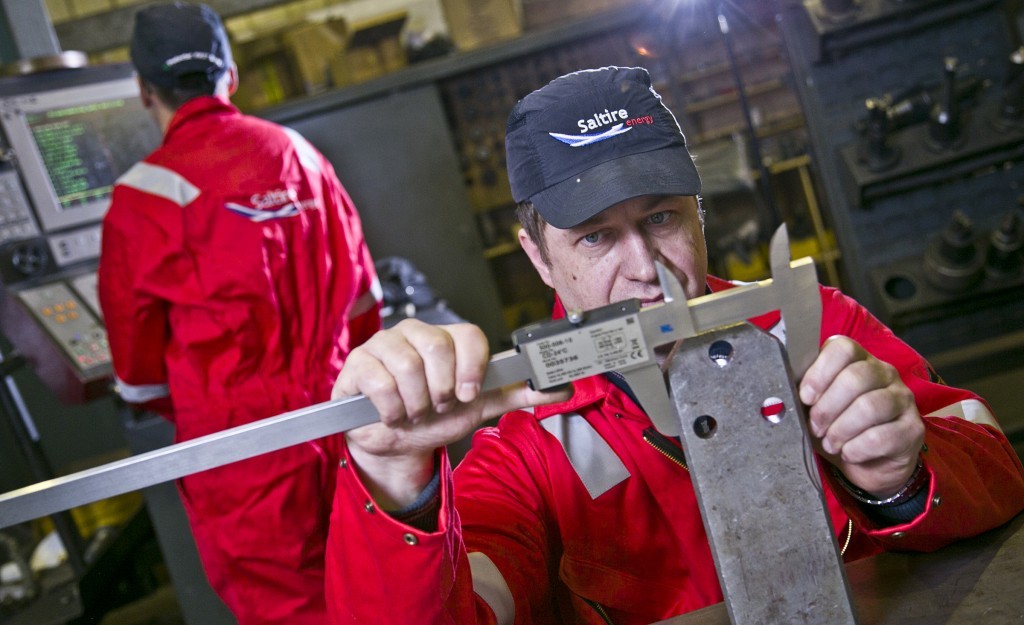 The chief executive of Portlethen-based Saltire Energy, Mike Loggie, has added another gong to a fast-growing list by winning the entrepreneur of the year title at a business awards event.
Mr Loggie was named Entrepreneurial Scotland Entrepreneur of the Year 2015 just weeks after he took one of the top accolades of the EY UK Entrepreneur of the Year Awards 2015 in October, where he was commended for his hands-on approach and robust business strategy.
Mr Loggie established his drilling tools business in 1986. He has since grown the company into a group of three highly successful subsidiaries and grown its presence in Australia, Africa, Europe, the Middle East and the Far East as a result of client demand. Over the past three years, the company's turnover figures have increased by 68%.
Mr Loggie, said: "The downturn in the oil and gas sector has presented the industry with a number of challenges, but we have remained resilient and adapted to the changing market, allowing us to continue expanding during these times."
Recommended for you

Former Westwood CEO sets up new consultancy targeting '£821m market opportunity'