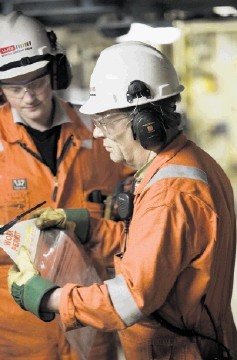 Employee benefits trends in the energy sector and discussion around motivation and engagement were top of the agenda at an employee benefits seminar hosted by Mattioli Woods last week in Aberdeen.
Benefits and pensions are a cause for concern for oil and gas workers who are facing up to uncertainty as the oil and gas slump becomes the "new normal".
More than 50 leading human resources and finance professionals attended the event hosted by Mattioli Woods which identified a number of concerns from attendees.
Employee benefits director Alan Fergusson said, "We recognise the challenges the energy sector is facing and we were able to provide valuable insight into how the right employee benefits can support those challenges."
Many companies have already taken steps to engage staff with almost half offering a structured flexible benefits plan, two thirds providing some form of voluntary benefits to their employees and more than half regularly communicating with their employees.
Fergusson advises, "This points to quite high levels of flex and voluntary benefits already being offered by employers, but the question is whether or not employees are actually engaging in the schemes. Are their schemes helping to recruit, retain and motivate employees?"
New pensions rules were also high on the agenda with employers keen to discuss the need for more financial education for their employees at all levels. Most agreed the new pensions freedoms increased the need for financial education in the workplace.
Fergusson said: "The new pensions freedoms have seen us being brought in earlier and more frequently to advise employees planning for retirement with employers finding this an ideal way to engage with their staff.
"New lifetime allowance and annual allowance rules mean that employers must be careful as complications can arise with their high earners. Benefits and taxation mean that decisions often have to be made at employer as well as employee level for this group."
Recommended for you

Due diligence – the central role for employee benefits