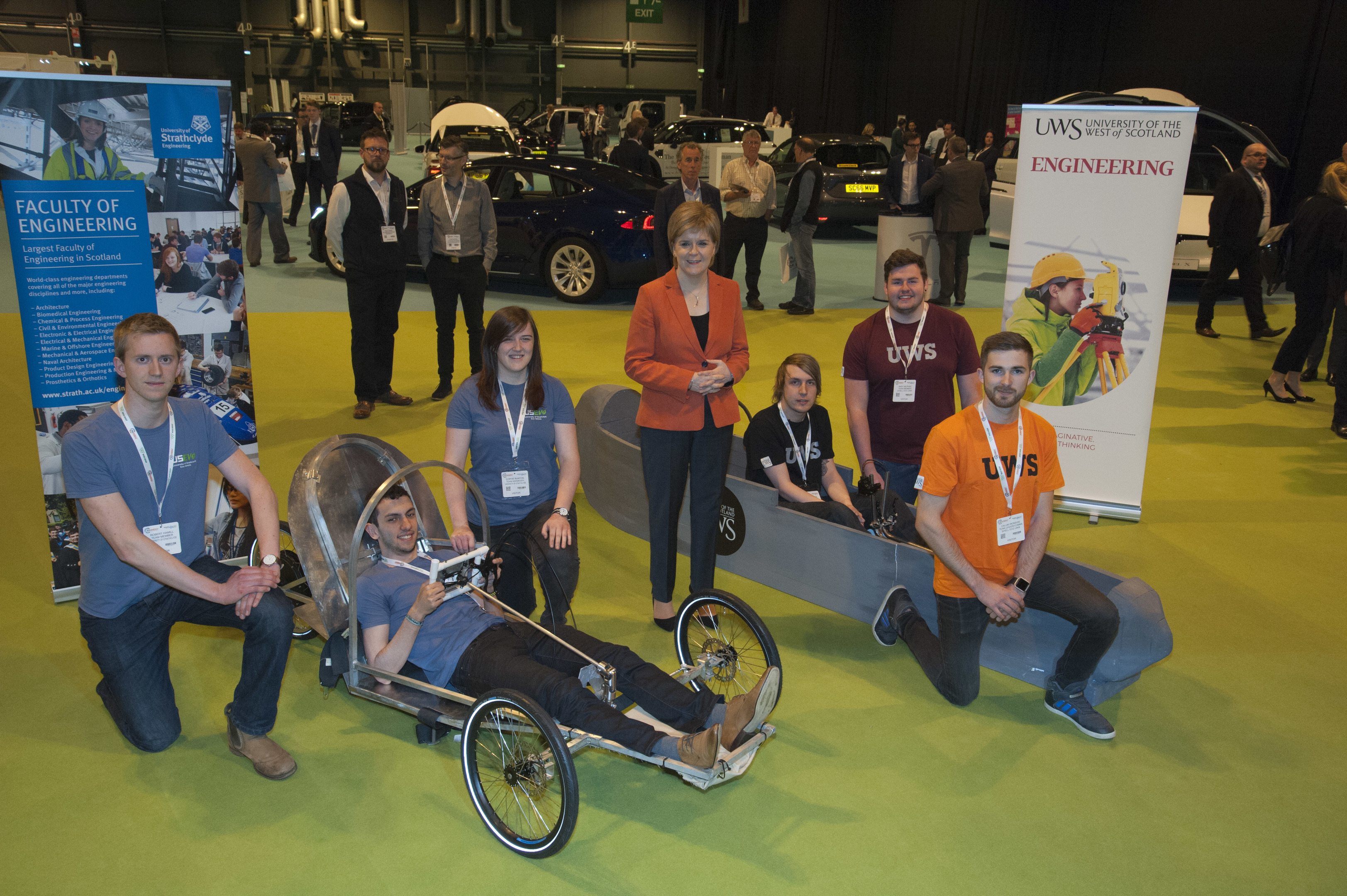 Scottish students are going head-to-head against peers from all over Europe to take part in a novel Tortoise and Hare style race.
Shell's Eco-marathon challenges budding young engineers and entrepreneurs to design and build ultra energy efficient cars of the future.
But unlike other competitions, the fastest team doesn't necessarily take home the trophy.
Speed is not the strategy for these eccentric vehicles, the winner is whoever can travel the furthest on just a single litre of fuel.
The current record stands at a staggering 3,771km/litre – the equivalent of driving from London to Helsinki and back.
And this year, for the first time in a decade, two Scottish teams will be taking part.
The University of Strathclyde and University of the West of Scotland (UWS) are gearing up to get in pole position.
Strathclyde's protoype battery electric vehicle, 'Clyde', was built from scratch by the team of design and engineering students in their university workshop.
UWS has also entered a prototype car for their first entry, and it's taken them just five months to design and build the body concept.
Both teams' vehicles will be finished with a bespoke aluminium and fibre glass body. The students hope to put Scotland firmly on the map at this year's competition, and show off the promising future of Scottish engineering.
Strathclyde team manager Sophie Bunton said: "We are really excited to be a part of Shell Eco-marathon.
"Having visited the festival last year, we saw the comradery and fun that the teams had in between getting the job done. It encouraged us to enter and work hard to ensure we had a car ready for the 2017 competition.
"We're looking forward to showing everyone what the Scots can do, and have high hopes for a great result from 'Clyde'."
Calum Ironside, team captain for UWS added "It's been a great experience seeing our vehicle evolve from design to concept in a matter of months. We've named the car Whiskey Business, which we think sings to Scotland's humour and heritage, and we hope to do the country proud down in London"
Shell Eco-marathon will be showcased at Make the Future Live, a free four-day festival of ideas and innovation which takes place at Queen Elizabeth Olympic Park in London from May 25 – 28.
This year will see nearly 200 European student teams flock to London in the hope of being crowned the most fuel efficient.
Recommended for you
X

AIS takes on 12 staff during tenth anniversary year