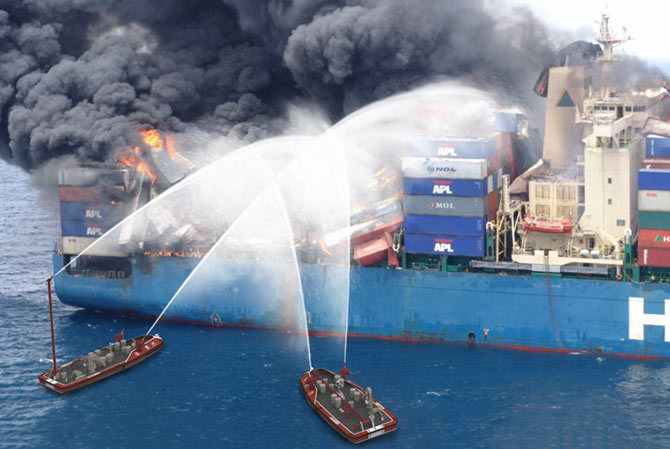 Norwegian marine specialists Kongsberg Maritime are collaborating on a project to develop remotely-operated fireboats to tackle dangerous port fires.
Kongsberg is working with Vancouver-based marine engineers Robert Allan Ltd on the un-manned RALamander vessel.
The new boat would allow fires involving containers, petrochemicals, shore-side structures or vessels to be attacked more quickly, while keeping emergency personnel safe from the risks of toxic smoke or explosion.
The 20 metre RALamander will be equipped with safety equipment including a special tow system which could be used to move a burning vessel to a safe area if it posed a threat to its surroundings.
It can serve with other firefighting assets or deployed on its own and will be connected via a wireless link to a semi-portable operator console.
A joint statement from Konsberg and Robert Allan Ltd said: "Drawing together Robert Allan Ltd.'s extensive fireboat design experience and Kongsberg Maritime's world-leading expertise in control, communications and sensing in marine applications, RALamander 2000 represents a significant step-change and improvement in port firefighting capability and safety.
"With maximum flexibility built into the design from the start, the RALamander series will offer all the advantages of remotely-operated fire response in a customisable system to suit a port's needs for capability and cost."
Recommended for you
X

Edinburgh University to divest from fossil fuel interests