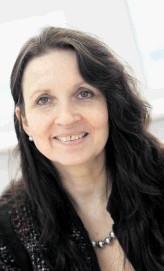 DEGREE-level education aimed at boosting skills in energy in the east of England has long been an aspiration – but not for much longer.
This month, the first cohort of students will start the University of East Anglia's MSc in Energy Engineering with Environmental Management.
Work is also now underway to develop a BEng undergraduate course in engineering, and an MEng course. The aim is to launch the BEng course in 2013.
The new courses are seen as a major boost for a region that has long been lacking in higher level education and training in energy.
The region has been key in promoting skills in the sector through its Skills for Energy programme.
In partnership with industry, government and training bodies, the programme was influential in promoting the need for locally-based degree-level engineering courses, alongside apprenticeships and other training.
It is also working on a bid for a multimillion-pound regional energy skills hub, the EPISCentre, between Great Yarmouth and Lowestoft on the East Anglian coast, to meet the need for skills in renewables, notably offshore wind, as well as oil and gas, and nuclear.
Celia Anderson, director of Skills For Energy, said: "We are delighted to see the energy and engineering MSc up and running.
"There are people that we would welcome into the industry if only they had a stronger background in engineering and this will open that door for them."
George Morrison, a director at offshore engineering firm Aquaterra Energy, which is headquartered in Norwich and has offices in Aberdeen, said he was delighted UEA had taken steps to meet the future needs of the industry in Norfolk.
He said: "Locating and recruiting good graduate engineers has been a big challenge for Aquaterra over the last six years, and the lack of local higher engineering courses in Norfolk has been an issue we have been happy to raise and champion."
The MSc in Energy Engineering with Environmental Management will cover wave, tidal and hydro energy as well as electrical energy generation and distribution and fossil fuels.
It also hopes to recognise the transferability of the technical skills used by the industry's sectors.
To help run the course, the UEA recently announced the appointment of a new senior lecturer in engineering – Lawrence Coates, from Birmingham University.
Mr Coates is a civil engineer with experience in development of energy engineering courses and research interests which include hydraulics, hydrodynamics, and water waves.
For more on the east of England see page.