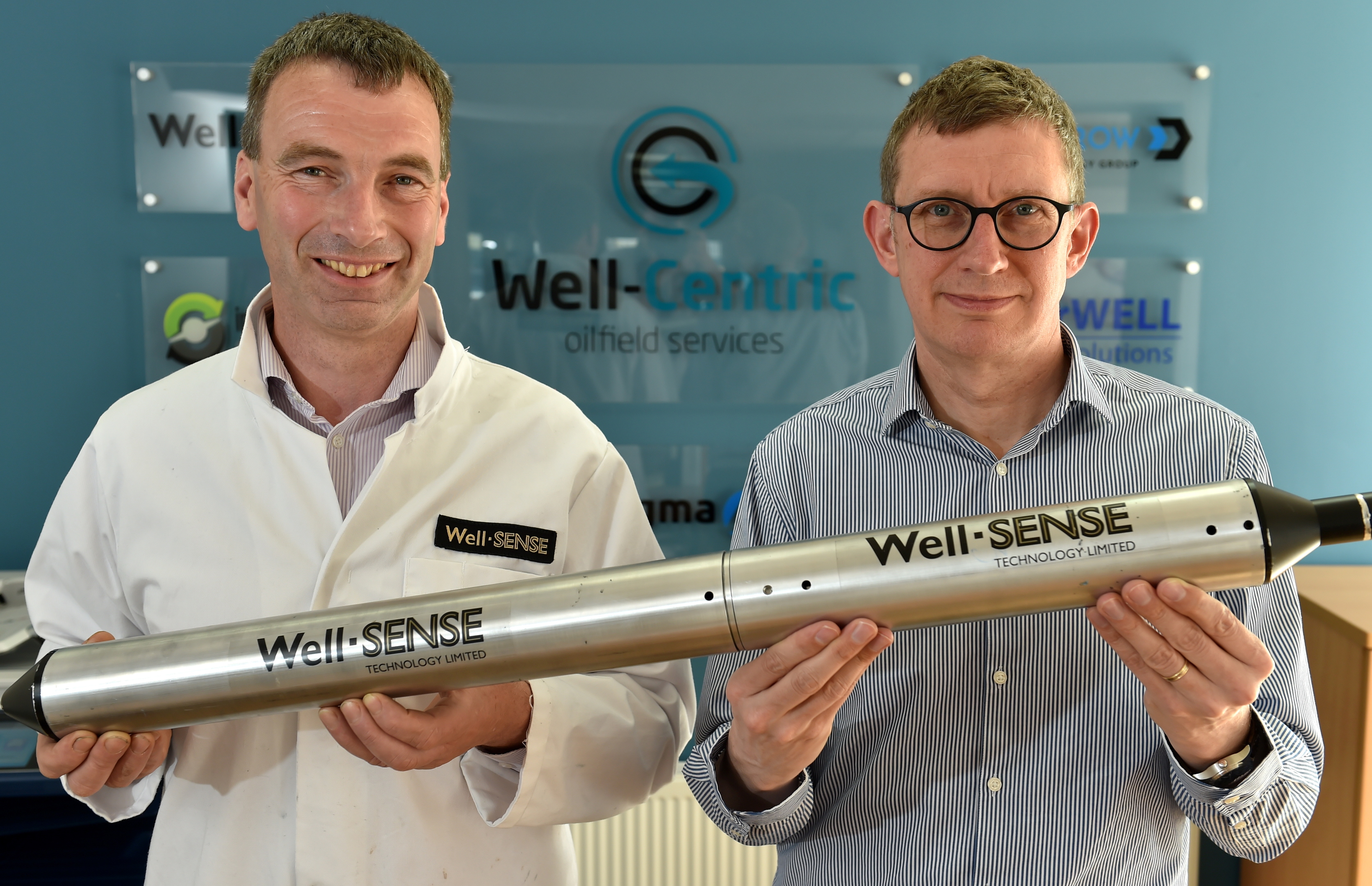 A north-east oilfield technology firm has reached the promised land of commercialisation with its pioneering well-intervention device.
Well-Sense has earned a high, six-figure sum from its FiberLine Intervention (FLI) tool's first round of commercial projects with a number of unspecified oil majors.
FLI was deployed several times in the last six months, including for temperature sensing surveys off Malaysia and leak detection surveys on North Sea wells ahead of plugging and abandonment.
The Dyce-headquartered business said its fibre-optic technology delivered data four times faster than the conventional wireline method, which uses an electrical cable to lower tools into the well.
FLI, the brainchild of prolific inventor Dan Purkis, Well-Sense technology director, took three hours to do the job on average.
The system comprises a small probe – similar in appearance to a missile – which lays bare optical fibre in the well to instantly collect and transmit data.
FLI is also disposable. It completely degrades in the well over time, which eliminates the risk of it getting stuck or lost.
It can be transported and operated by just one person, removing the need for a well intervention vessel, and significantly reducing costs.
Well-Sense chief executive Craig Feherty said: "The results of our first round of offshore deployments demonstrates just how significant our FLI technology is in delivering quality well data quickly and efficiently in this environment.
"These projects mark a significant milestone as we look to expand offshore applications  globally."
The company is part of the Aberdeen based FrontRow Energy Technology Group, alongside ClearWell, Unity and Pragma.
FrontRow secured an additional £10 of investment from the Business Growth Fund (BGF) earlier this year.
BGF was set up in 2011, with backing from banking giants Barclays, HSBC, Lloyds, Royal Bank of Scotland and Standard Chartered.
Recommended for you
X

BP's outgoing boss to be dealt a blow by low oil price