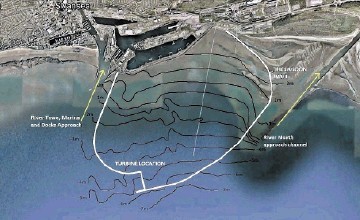 Ministers have refused to give a cast-iron guarantee that a Government review into the value for money of tidal lagoon power will not sink plans for a world-first facility in Swansea Bay.
Tidal Lagoon Power is looking to secure subsidies for a £1 billion lagoon power plant in Wales.
The Government has previously expressed support for such projects but David Cameron said recently his enthusiasm had "reduced" because of the potential subsidy costs.
As a result, an independent review into the potential energy source was announced earlier this month.
Shadow Welsh secretary Nia Griffith today demanded that Stephen Crabb give an "unequivocal guarantee" that the review will not "scupper" the project.
She said: "Government also has a key role in commissioning large infrastructure projects which can boost manufacturing and rebalance the economy.
"Manufacturers across Wales were gearing up in earnest to supply the Swansea Bay tidal lagoon.
"They share my deep concern that the Government is now planning a lengthy review which could scupper the project all together.
"Can the Secretary of State now give us an unequivocal guarantee that this vitally important project will not be sunk by his government?"
But the Welsh Secretary dodged the question as he said that the chief executive of the Swansea Bay project, Mark Shorrock, had welcomed the review.
He said: "I do notice that the shadow secretary of state didn't stand up here today and welcome what we saw yesterday: Her Majesty the Queen naming and opening the new Elizabeth Crossrail line which by the way uses 50,000 tonnes of steel made in Wales by Celsa Steel.
"You should be absolutely welcoming that as a good example of how UK infrastructure investment can drive growth in the steel industry as well.
"In terms of the tidal lagoon review, well the chief executive of Swansea Tidal Lagoon has welcomed the review himself.
"He welcomes the fact that we are looking into this and exploring all options to see whether this project can be financially viable."
Recommended for you
X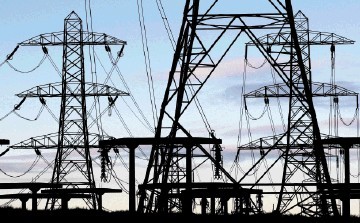 Scottish Power boss backs Britain in EU to secure gas supplies