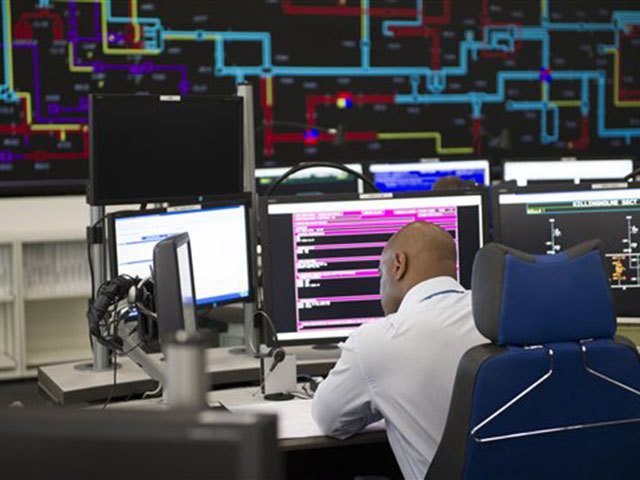 National Grid should lose its role of managing the nation's power network and be replaced by an independent operator.
The company should be stripped of its grid manager status amid concerns over conflicts of interest with its division that owns international power cables, the Energy and Climate Change Committee said in a report Friday.
The politicians called for the government to set out its intentions regarding creating an independent operator "as soon as possible."
Despite efforts by National Grid and the Office of Gas and Electricity Markets, the regulator, "to mitigate the potential for conflicts of interest, it seems intractable and growing," the group said in the report.
"Unnecessary asset development, or giving interconnectors an unfair advantage over existing and emerging balancing tools, could dilute the impact of other efforts to develop low-carbon network infrastructure."
How the network is managed is coming under increasing scrutiny as the U.K. is set for record-low supply margins this winter, prompting National Grid to keep backup capacity on stand by. Earnings may only be reduced by 2 to 3% if the company loses its role running the nation's power network, according to RBC Capital Markets LLC.
"We are currently working with the Government and with regulators to ensure we continue to manage potential conflicts as our role develops," National Grid said in a statement after the report was published. "Fundamental change in the immediate term risks delaying action over the more important task of making our networks better run and more efficient."
National Grid has been the system operator for most of the nation for 26 years.
Energy Secretary Amber Rudd said in November the National Infrastructure Commission and Ofgem should consider reforming National Grid's role to make it more independent. A March report by the commission said that the company should keep its network role.
The UK is linked to the continent via cables with France and the Netherlands. The company charges traders for using the jointly-owned links, and National Grid is also considering interconnectors with Belgium and Denmark. Its profit rose 9% last year as revenue from shipping power to and from France rose.
National Grid uses imports from France or the Netherlands as a normal course of meeting demand.
"We recognise the need to continue strengthening the management of potential conflicts of interest between our transmission operator and system operator roles, but do not believe that creating an independent system operator is in the interests of consumers, given the need to focus on security of supply," the company said in its 2015 annual report.
The government has 60 days to respond to the recommendations. The committee is appointed by the House of Commons to examine the expenditure, administration and policy of the Department of Energy and Climate Change.
The report is the result of an inquiry that began in September into how Britain's electricity infrastructure can cope with a transition to low carbon generation.
Recommended for you
X

Norwegian production dips in May