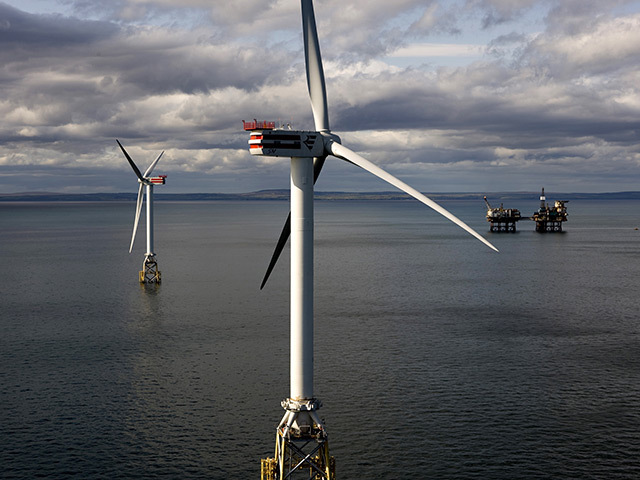 Energy giant SSE confirmed manufacturing and construction work on its £2.6billion Beatrice offshore wind farm has begun ahead of becoming fully operational in 2019.
Beatrice, in which SSE has a 40% stake, was given the go-ahead in April, with contracts to manufacturer wind turbines and provide harbour facilities since agreed across the north.
SSE added: "Work at the operations and maintenance facility in Wick and the transmission works in Moray will commence this year.
"Offshore construction will begin in 2017. The 588MW, 84 turbine project, situated in the Outer Moray Firth, is expected to become fully operational in 2019."
The firm's largest capital project, a £1.2billion transmission cable between Caithness and Moray being built by SSE subsidiary Scottish Hydro Electric Transmission (SHET), is expected to be operational by the end of 2018, the firm said.
SSE also reported an increase in oil and gas production since start up from £3.5billion Laggan-Tormore gas development west of Shetland.
It reported a 37% increase in gas to 2.56million barrels of oil equivalent.
The firm's SSE Exploration and Production (E&P) UK division acquired a 20% stake in the field from operator Total in a £565million deal.
But the firm's downstream operations were less rosy.
SSE revealed it lost another 50,000 gas and electricity accounts as small suppliers continue to put their Big Six rivals under pressure.
The group said UK and Ireland electricity and gas customer accounts fell to 8.16 million in the three months to the end of June, down from 8.21 million at the end of March.
But despite the customer losses, SSE insisted it had made a "solid start" to its new financial year.
Chief executive Alistair Phillips-Davies said: "SSE has made a solid start to the financial year with continued focus on operational efficiency, putting our customers at the heart of everything we do and progressing long-term investments in the UK's and Ireland's energy infrastructure, including significant progress with the Beatrice Offshore Wind Farm and the new Caithness-Moray electricity transmission link."
It also confirmed plans to sell up to a third of its 50% stake in regional gas distribution business SGN, with a sales process now under way.
Recommended for you
X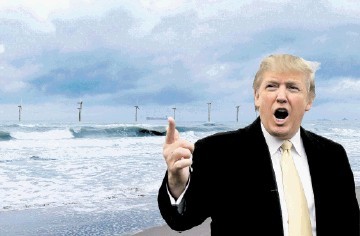 Opinion: Trump golf course and windfarm capable of living in 'perfect harmony'