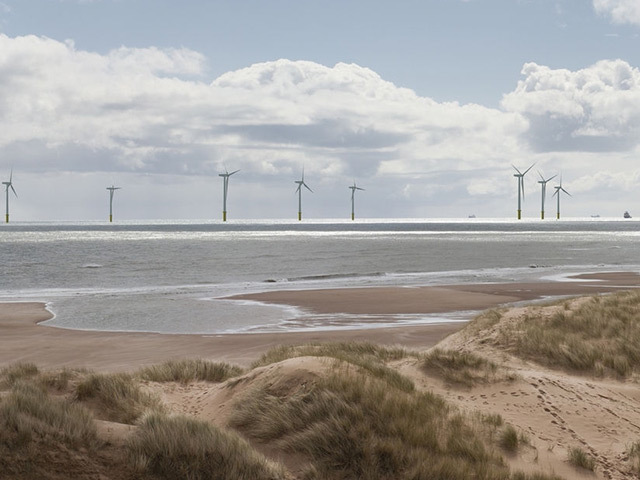 The developer of a controversial windfarm off the north-east coast insisted last night its £300million investment would deliver an economic boost for the region.
But it was unable to say how many jobs were likely to be created, other than the nine technician posts needed to operate and maintain the turbines over their 20-year lifespan.
Meanwhile, billionaire and US presidential candidate Donald Trump vowed to continue his fight to stop the European Offshore Wind Deployment Centre (EOWDC) being built within sight of his golf course at the Menie Estate.
And George Sorial, executive vice-president of the Trump Organisation, warned there would be no economic benefit to the north-east.
Vattenfall revealed bosses had approved its huge investment in EOWDC and it had also taken full ownership of the project after buying Aberdeen Renewable Energy Group's (Areg) 25% stake for an undisclosed sum.
Project director, Andy Payne, said three "tier one" preferred suppliers chosen for the development would account for "the bulk" of the £300million spend.
The firms are J Murphy & Sons, MHI Vestas Offshore Wind and Boskalis, which are headquartered in London, Denmark and the Netherlands respectively.
A spokeswoman said the turbine testing and demonstration facility would create opportunities for the supply chain and attract scientists, researchers, engineers and future investment.
Onshore construction, near Blackdog, is due to start later this year and offshore work will begin in late 2017.
The windfarm is scheduled to generate power in spring 2018 and operate for at least 20 years.
Paul Wheelhouse, minister for business, innovation and energy, said the project would "keep our nation at the forefront of innovation by allowing energy companies to identify new ways to reduce operating costs".
A statement from the Trump Organisation said there were 16 planning conditions which had not been "purified" and it planned to lodge formal written objections with Marine Scotland.
According to Trump, the technology is "exceptionally outdated", while the turbines – in a shipping lane – may kill birds and interfere with military and civilian radar.
It added: "The onshore substation will be located on an unlicensed landfill dating from the 1950's at the village of Blackdog, within a few yards of people's homes.
"Trump International Golf Links continues to thrive in the face of such obvious public vandalism.
"Last year, we sold 15,000 rounds of golf to discerning, high-end visitors and all of that money was spent locally. That is a worthwhile investment."
Recommended for you
X

Contango Oil & Gas strikes $25mln deal for Texas acreage