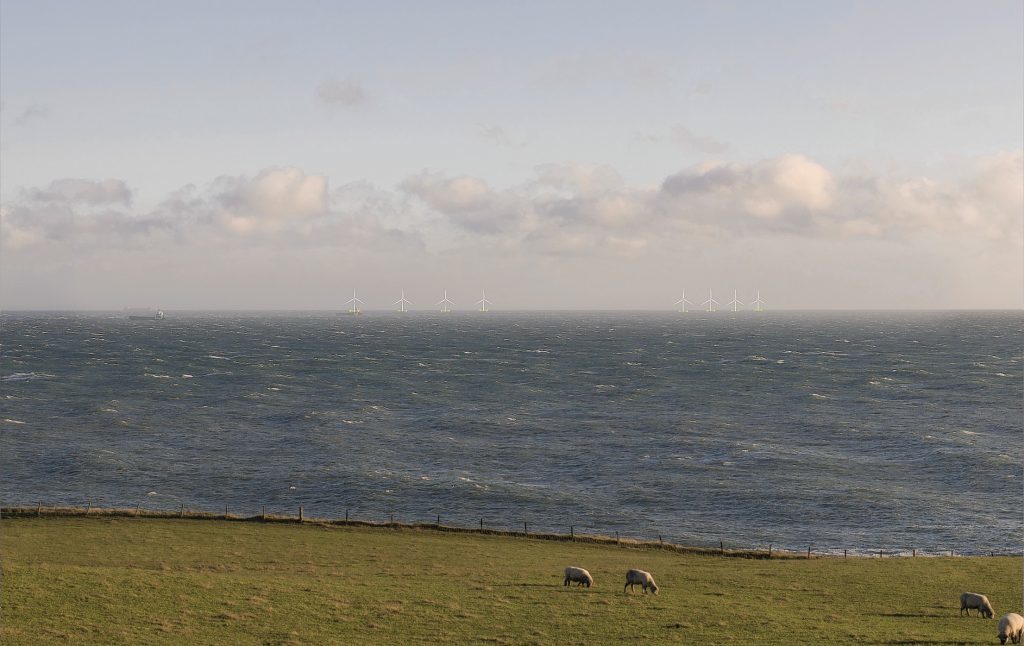 The Scottish Government today gave its permission for a £250million, eight turbine wind farm to be built off the north-east coast.
The Kincardine Offshore Windfarm project will create about 110 jobs and generate enough power for more than 50,000 homes, the government said.
Kincardine Offshore Windfarm Limited (Kowl) – a company set up by former deputy first minister Lord Stephen and Allan MacAskill, the brother of former justice secretary Kenny MacAskill – is behind the proposals.
The 577ft tall floating turbines will be located about 10 miles south-east of the Granite City.
Kowl's aim is to have the first turbine at sea by spring 2018.
They will be visible from Stonehaven, Muchalls and Newtonhill.
Energy Minister Paul Wheelhouse said the project would help cement Scotland's place as one of the world's leading nations in the innovation and deployment of floating offshore wind.
Mr Wheelhouse said: "If the technology can be demonstrated at scale, it has huge potential to help Scotland meet its energy needs and to develop a supply chain that can service opportunities elsewhere in Europe and in markets such as South East Asia and North America.
"Our commitment to supporting low carbon energy is outlined in our new draft Energy Strategy which sets out next steps and how we will continue to transition to a low carbon economy, with the offshore wind sector to take an increasingly influential role.
"With 25% of Europe's offshore wind potential, and through development with due regard to our natural environment, Scotland is uniquely and strongly positioned to maximise the economic and environmental benefits that the technology can deliver, which will help us progress towards our carbon emission reduction targets."
Lindsay Roberts, senior policy manager at Scottish Renewables, said: "The Scottish Government has shown its ambition to generate the equivalent of half of all energy consumed from renewable sources by 2030 and offshore wind can play a key role in meeting that ambition."
Lang Banks, director of WWF Scotland, said: "The continued development of floating turbines in Scotland is encouraging as it could enable us and other nations to secure even more clean power from offshore wind.  One thing is clear, if we are to meet our future climate and energy targets we will certainly need both more onshore and offshore wind in the future."
Recommended for you
X

Disused slate quarries to be used for power storage