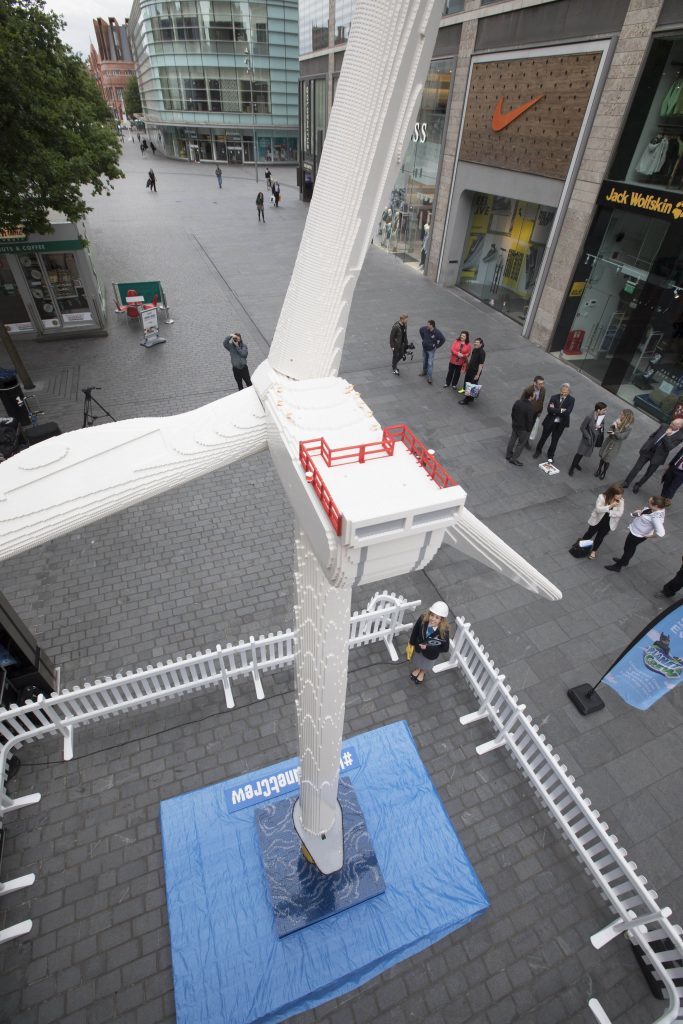 A Guinness World Record breaking Lego turbine has been unveiled to mark the opening of a UK wind farm using the world's most powerful offshore wind turbines.
Dong Energy's Burbo Bank Extension wind farm, off Liverpool Bay, is the first time the huge MHI Vestas turbines have been deployed commercially.
Each 8mw (megawatt) turbine is 195 metres tall, higher than London's Gherkin tower, with blades that are 80 metres long, and one rotation produces enough electricity to power a home for 29 hours.
The 32 turbines in the new wind farm have the capacity to power 230,000 homes.
The Burbo Bank Extension scheme is a joint venture between Dong Energy, PKA and Kirkbi A/S, parent company of the Lego Group, which said it had met its target to match 100% of its energy use with renewable power three years early as a result.
To mark the milestone, Lego has constructed a Guinness World Record-breaking 7.5 metre-high Lego wind turbine, made with more than 146,251 bricks and taking a team of 10 to 15 people more than 600 hours to complete.
Bali Padda, chief executive of the Lego Group, said: "This development means we have now reached the 100% renewable energy milestone three years ahead of target.
"Together with our partners, we intend to continue investing in renewable energy to help create a better future for the builders of tomorrow."
The scheme's backers say the project has helped develop the UK supply chain, with blades designed and made in the Isle of Wight and transition pieces that link turbine towers to foundations made in Teesside, while assembly took place in Belfast.
Dong Energy said just one of the turbines produces more energy than the whole of Vindeby, the world's first offshore wind farm which the company constructed 25 years ago in Denmark.
Chief executive Henrik Poulsen said: "Burbo Bank Extension showcases the rapid innovation in the offshore wind industry.
"Less than 10 years ago at Burbo Bank, we were the first to install Siemens 3.6mw wind turbines and in this short time, the wind turbines have more than doubled in capacity.
"Pushing innovation in this way reduces the cost of electricity from offshore wind and will help to advance the offshore wind industry across the world."
Steve Rotheram, metro mayor of the Liverpool City Region, said: "The offshore wind industry has a huge contribution to make to the growing UK based supply chain, and utilising our renewable energy sources is vital to ensuring the Liverpool City Region cements its position as a low-carbon leader."
Recommended for you
X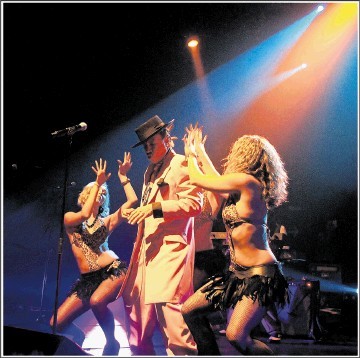 Energy Snow Ball will be night under the stars to remember