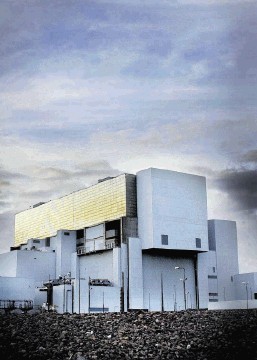 Frazer-Nash secures three major contracts to support UK Government nuclear research and development programme
Systems and engineering technology consultancy Frazer-Nash has been selected to deliver three major contracts by the Department of Business, Energy and Industrial Strategy.
It will be in support of the UK Government's nuclear research and development (R&D) programme.
Project FOCUS will deliver a national R&D plan to conduct research to advance the UK's capabilities in nuclear reactor design justification.
Project FORTE will deliver R&D that underpins the development, safety and efficiency of the next generation of nuclear reactor designs in the area of heat transfer and fluid flow.
Project FORCE will deliver R&D to support development of the UK's capability in nuclear materials, advanced manufacturing and modular build for the reactors of the future.
Energy Minister, Richard Harrington said: "The UK has a world leading nuclear industry which is of key strategic importance to the country. These contracts, worth over £2 million, will bring Frazer-Nash together with other leading organisations and have a big part to play in delivering the Government's Clean Growth Plan and Industrial Strategy."
Nial Greeves, Senior Business Executive for Power at Frazer-Nash added: "We are very excited to be part of this collaborative programme, supporting key projects that recognise the importance of nuclear innovation in enabling delivery of government's commitment to clean, secure and affordable energy."
Recommended for you
X

Gold Awards 2017: Tough task as judges pick best of the best