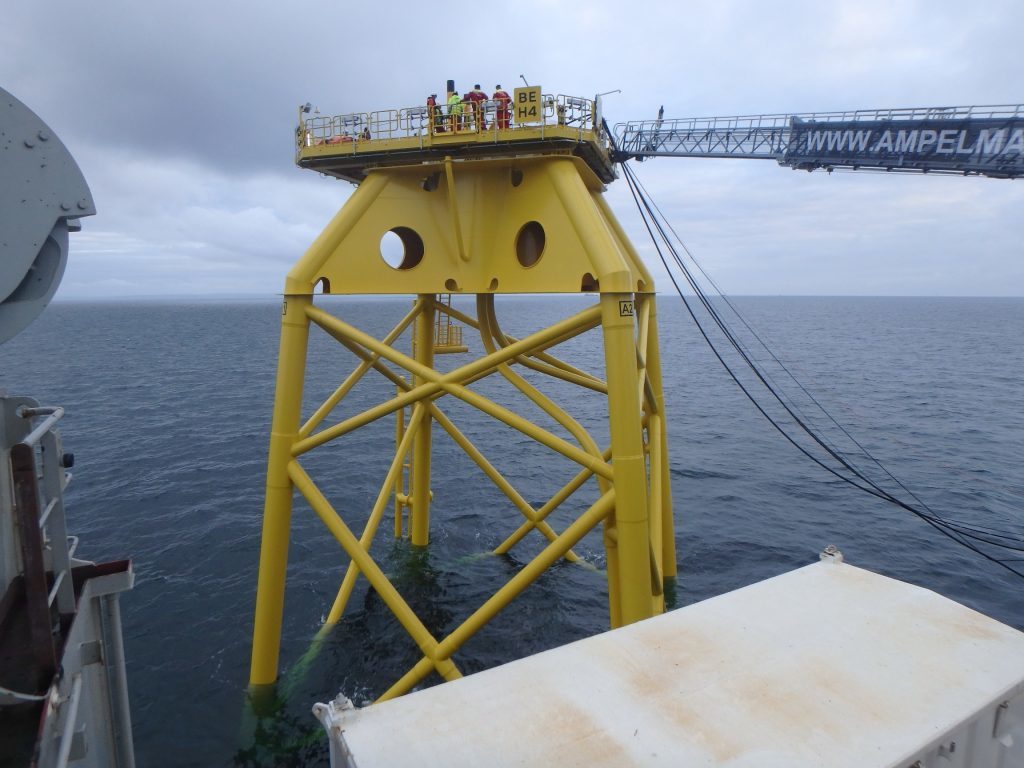 A major milestone for a landmark Scottish renewables project has been marked with the arrival of the first of 86 jacket substructures for the the Beatrice Offshore Windfarm Ltd (BOWL).
The large piece of kit arrived over the weekend and was put in place at the offshore construction site in the Outer Moray Firth, marking another step forward for the £2.6bn renewable energy project.
Construction off the Caithness and Moray coastline began in April 2017 and has seen a number of vessels in the area carrying out work.
Until now, the biggest vessel used was Seaway Heavy Lifting's Stanislav Yudin, responsible for the installation of the foundation piles.
But, the installation of the first jacket heralds the arrival of the largest vessel of the Seaway Heavy Lifting fleet; the Oleg Strashnov.
The Strashnov will complete the installation of the first phase of jackets, each of which weigh in the region of 1,000 tonnes, over the coming months.
Jacket installation activities are forecast to continue until December 2017 and resume in May 2018, weather permitting.
Steve Wilson, BOWL's project manager, said "Seeing the first jacket arrive from the fabricators in Newcastle and being installed offshore is yet another testament to the hard work and determination of everyone involved in the BOWL project.
"As well as being large complex structures, these jackets will be the deepest water fixed foundations of any offshore wind farm and it has taken significant time and resource to get them ready for installation in the Moray Firth, so it's a great achievement to have the first one in place."
The jackets, which are up to 80m tall, have been fabricated at facilities in Fife, Newcastle, Belgium and Denmark.
Eighty-four jackets will support the Beatrice wind turbines, the first of which is due to be installed in summer 2018. The remaining two jackets will each support a Siemens Offshore Transformer Module.
The Beatrice project, which will be operated from a base in Wick and capable of providing enough electricity to power up to 450,000 homes, will be fully operational by the end of 2019.
The £2.6bn Beatrice Offshore Windfarm Ltd (BOWL) project has been given the green light for construction by owners SSE (40%), Copenhagen Infrastructure Partners (CIP) (35%) and Red Rock Power Limited (25%) after reaching Financial Close on 23 May 2016.
The project will be one of the largest private investments ever made in Scottish infrastructure.
Recommended for you
X

Saudi Aramco's IPO could be influenced by climate change