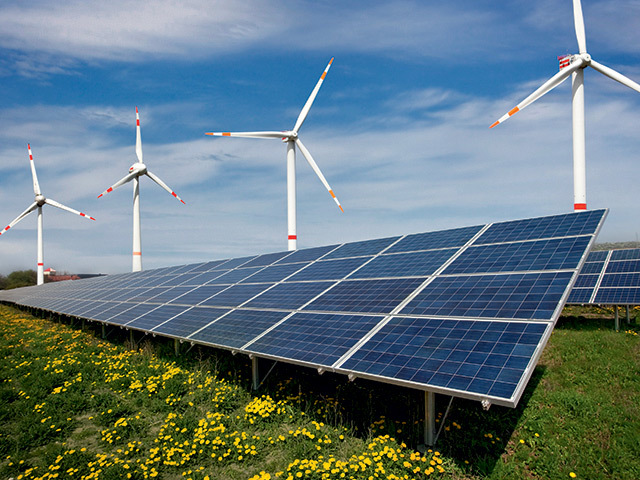 Envision Energy, a global smart energy solution provider, announced today a new strategic partnership to advance research in renewable energy forecasting.
This multi-year collaboration, the first of its kind, brings together Envision Energy, the European Centre for Medium-Range Weather Forecasts (ECMWF), the Met Office (the UK's national weather service), and Aarhus University (BTECH CET) to collaborate on new methods, models and technologies in order to advance research in renewable energy forecasting.
"The purpose of this alliance is to work together to advance scientific knowledge in renewable energy forecasting, to accelerate the adoption of sustainable energy solutions globally. Envision is committed to creating a sustainable future through developing advanced technologies in an open and collaborative way.
We are dedicated to making clean, affordable and sustainable energy a reality," Envision founder and CEO Lei Zhang said.
Improving forecasting models can increase the accuracy of energy resource assessments and improve the ability of the grid to plan for renewable energy inputs, helping to lower the levelized cost of wind and solar energy.
The partnership has the scientific expertise, supercomputing resources, wind and solar generation data, and partner ecosystems to develop and validate innovative new power forecasting methods and models.
Erik Andersson, Deputy Director of Forecasts of the European Centre for Medium-Range Weather Forecasts, said "By combining the technology, scientific knowledge and data generating of the partners in this collaboration, we can improve our ability to support renewable energy forecasting. In the long run this will help increase the energy industry's ability to utilise renewable energy sources.
This research will demonstrate the value of ensemble forecasting and further enhance the use of ECMWF weather forecasts in the renewable energies sector with a positive impact on utilities, grid operators, and most importantly energy consumers."
Arwel Griffiths, Business Group Director at the Met Office said: "The increasing accuracy of wind and solar forecasts have direct benefits to the energy industry, including more efficient utilisation of national grid infrastructure as a result of the increasing take-up of renewable energy resources on a global basis.
By working in collaboration with Envision, ECMWF and Aarhus University, we are combining strong market and industry experience with world leading weather and climate science and technical expertise designed to improve renewable energy products and services for all stakeholders."
Peter Enevoldsen, Assistant Professor at Aarhus University (BTECH CET) comments: "The multidisciplinary collaboration between leading industry, technology, and research members is expected to introduce forecasting methods which will limit the risks of grid instability, unpredictable energy prices and ultimately a decrease of the levelized cost of energy produced by wind – and solar technologies. It is furthermore expected that this research project will develop and implement state-of-the-art scientific approaches, which will revolutionize the entire energy sector and hopefully inspire future multidisciplinary studies."
The initial phase of the research collaboration has focussed on improving wind and solar power generation forecast accuracy using state-of-the-science data, models, algorithms and supercomputing technologies. Subsequent research phases are expected to extend this work into enhanced forecasting services for power grids, e-mobility, and optimised energy management for buildings, industrial microgrids and smart cities.
Recommended for you
X

Brazil's oil giants roll into Aberdeen in search of decom solutions