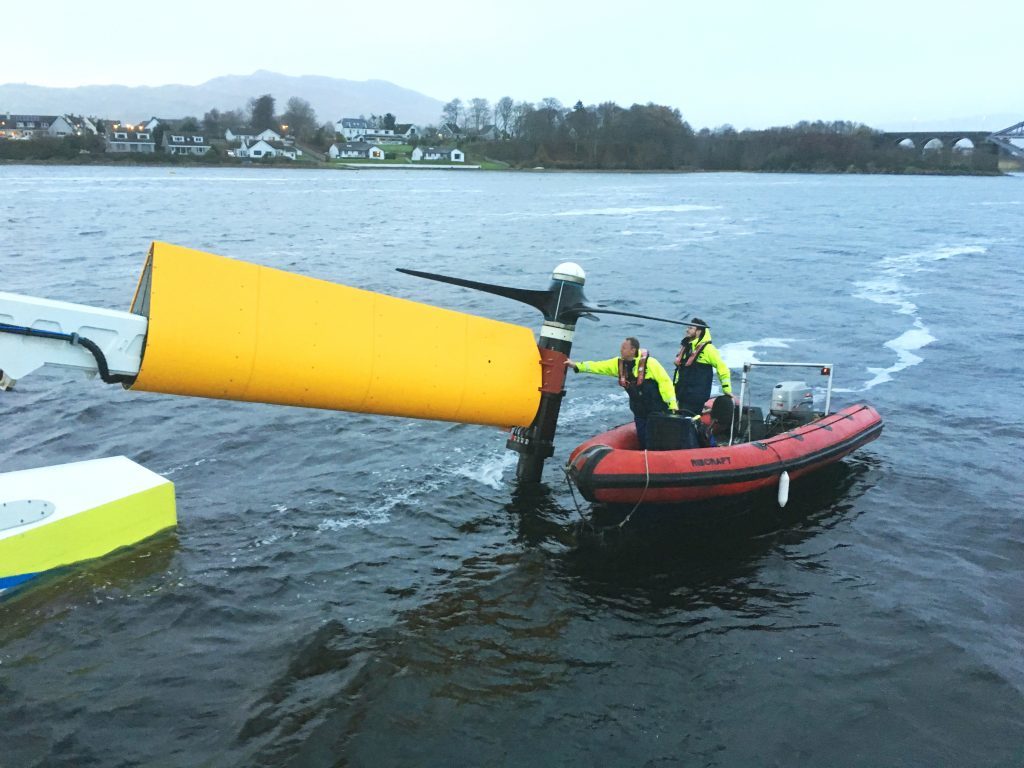 The PLAT-I tidal energy system has begun generating power for the first time from Connel Sound, near Oban, on Scotland's West Coast.
Announced by the tidal turbine's energy developer, Sustainable Marine Energy (SME), the floating tidal platform is designed for inshore tidal generation.
The power take-off system comprises four SCHOTTEL Instream Turbines (SIT) and an accessible power conversion system hosted in an on-board container.
Designed this year, the device spent the summer at fabrication company JBS Group Scotland, in Peterhead.
The device has four turbines and will be going through testing and commissioning this week.
Jason Hayman, managing director of SME, said: "As a team we have taken PLAT-I from drawing board to first power generation within a period of 15 months – this is a real achievement and testament to the talent and dedication of our staff. The support of the Scottish Government as well as our supply chain partners and investors has also been instrumental to this success.
"Now we are eagerly looking forward completing testing at Connel and to the next phase in the project which will see the system installed in South East Asia with our regional partners including ENVIROTEK.
"It is a fantastic feeling to be able to offer the first affordable and viable tidal energy system for small to medium size projects of less than 10MW for remote coastal and island communities that are currently reliant on diesel generation."
Once testing is completed the group will be sending the PLAT-I out to South-East Asia, most likely the Philippines, where it will be used to aid smaller communities who currently rely on unreliable fuel powered generators.
Niels A. Lange, managing director SCHOTTEL HYDRO GmbH, added: "Over the past few years SCHOTTEL has invested a great deal into the development of the SIT turbine and power conversion systems. We at SCHOTTEL HYDRO are very pleased to see the first results of our collaboration with SME on the PLAT-I project.
"This provides an economically and practically viable means of delivering SITs globally for tidal and river markets. This is the fully integrated system the tidal energy market needs. We see substantial market opportunities in South East Asia, Canada and elsewhere which we are looking forward to exploring together with SME."
Recommended for you
X

Oil and gas prices make gains on the back of North Sea shutdown