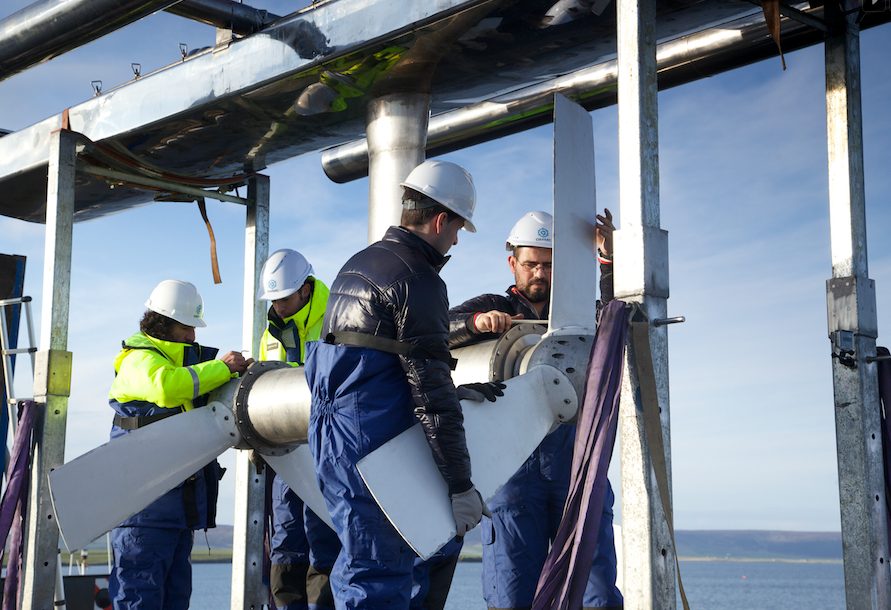 The International Centre of Island Technology (ICIT) has joined forces with the European Marine Energy Centre (EMEC) for a research project into water organisms affecting renewables structures.
The growth of organisms forming on submerged structures is a major concern for the renewables industry, known as 'biofouling'.
Biofouling can inhibit the movement and efficiency of the submerged structure while also leading to corrosion.
The scope of the research is to discover how to manage biofouling within the marine renewables sector to develop a standard operating procedure.
Much of the research will be carried out at EMEC's facility near Orkney.
Joanne Porter, associate professor of marine biology, ICIT, said:"The location of our campus in Orkney and our close working relationship with EMEC will provide maximum opportunities for our scientists to work closely together with developers to improve the knowledge regarding settlement of target fouling organisms. This knowledge will help develop enhanced antifouling solutions for the sector.
"ICIT and EMEC are keen to build the BioFREE network of partners, and urge interested parties to get in touch."
Neil Kermode, managing director at EMEC, added: "EMEC's partnership with Heriot Watt University combines industrial need with academic excellence. We are particularly pleased to see the inclusion of a task to look at the positive impacts our industry may play in local ecology."
Recommended for you
X

Protest against onshore wind farms set for Holyrood