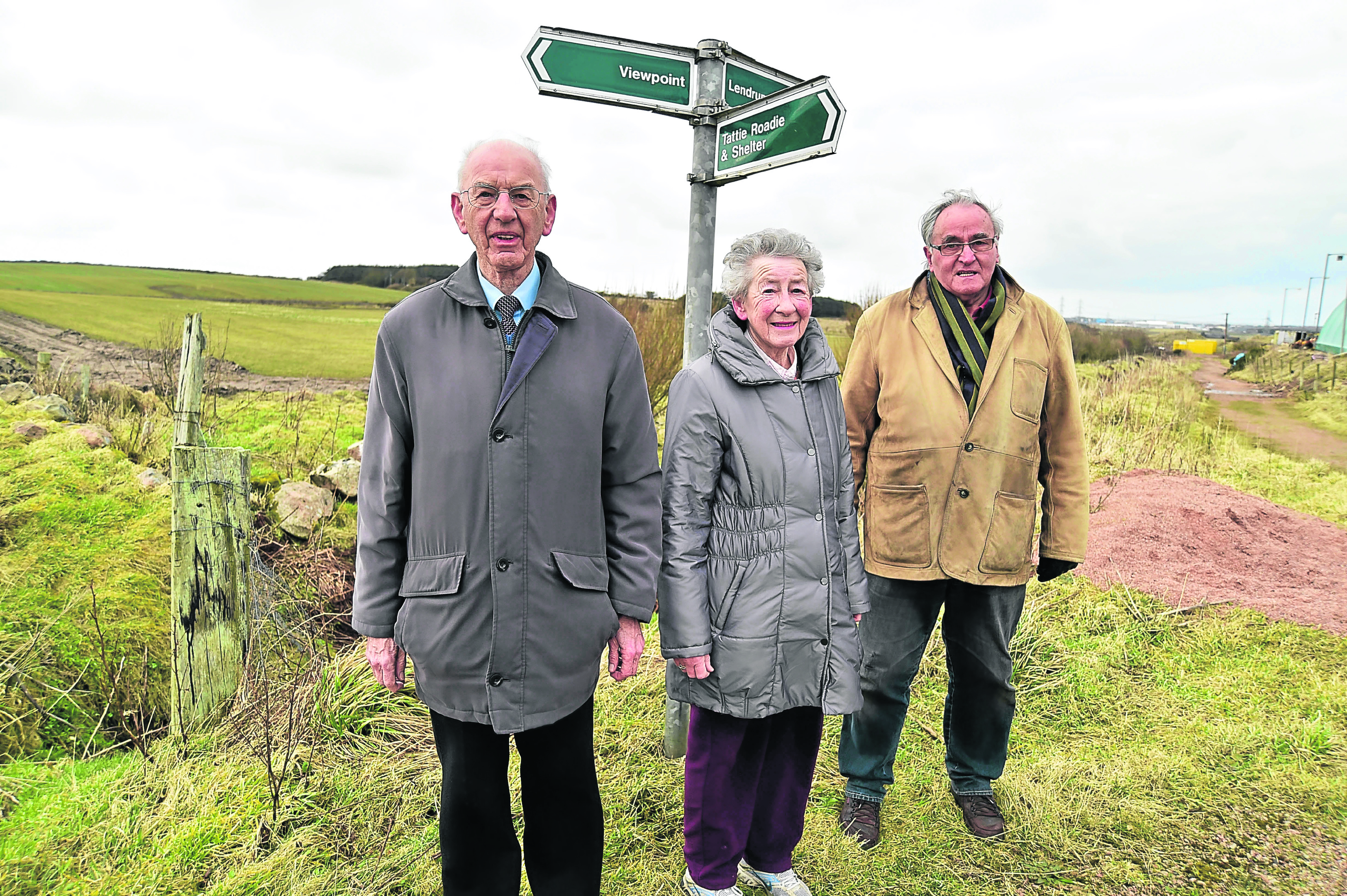 A community group has warned efforts to transform a north-east coastline into a scenic walking route for disabled people are "at risk" because of a multibillion-pound green energy scheme.
Boddam Community Association (BCA) has spent about £40,000 to convert farmland near the village into walking paths and picnic spots, but could now be forced to shelve their efforts if proposals to build an on-shore converter station go ahead.
The £2billion NorthConnect scheme will pump electricity from mainland Europe into the north-east, but will be built across one of the routes the BCA has created to ferry people to and from scenic resting spots.
They have claimed that, despite this, the financial compensation the consortium of Scandinavian energy firms is offering is a "rip off".
Sam Coull, a member of BCA, said: "We've put in about £40,000 and what's irritating is that we're only halfway through our plans.
"The paths are just about completed and we have plans to create an escape for people.
"One in five families have someone who is disabled and we thought that we could create a place where they can go – somewhere they can look forward to going to get fresh air.
"We were going to create a building with electric buggies they could rent to get around, and suddenly we could have this great big building there blocking that.
"We've found ourselves with disruption for the next couple of years and something that is going to destroy the ambience of the place and ruin the footpaths."
Mr Coull claimed the compensation offered was "absolute rubbish" and admitted the group had "just about given up".
Chairwoman Betty May added: "We're waiting to hear back from them.
"We haven't heard from NorthConnect in some time – it's like we're in limbo."
But last night, NorthConnect's head of permitting, Richard Blanchfield, said the consortium had "striven" to build relationships with the community since the project was first announced in 2015.
The scheme, which could create up to 200 jobs, will provide a legacy fund of £30,000 to upgrade facilities in the village over the next three years. Mr Blanchfield added:
"In the meantime, and separate to the legacy fund, we are working to maintain and, where we can, enhance access around the Fourfields site on Stirling Hill which provides a valuable walking route for local people and visitors alike. As part of the converter station planning consent, we are bound by the council to improve and maintain these access routes, including the installation of information signs and shelters along the Stirling Hill access network, an additional investment of over £100,000.
"We have consistently engaged with the local community bodies to ensure they are aware of our activity on site and have always sought to compensate for loss of amenity in addition to the local legacy fund."
Recommended for you
X

Cross-party effort to help secure BiFab jobs