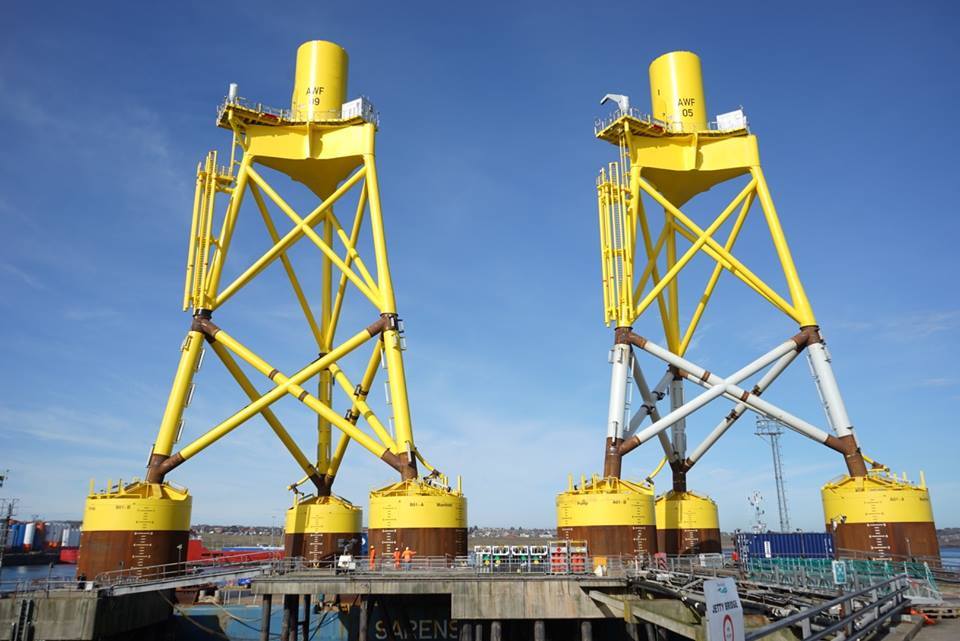 The first two of Aberdeen Offshore Wind Farm's suction bucket jackets sit patiently in Peterhead Port waiting to be transported to their final destination.
The 77 meter-high, 1,800 tonne steel jacket foundations stopped briefly in Dundee before making their way to Peterhead after travelling by barge from Newcastle.
Vattenfall, the project's Swedish operators, confirmed that the delay in delivery was caused by the 'beast from the east' weather front.
The Asian Hercules and the foundations' arrival had to be rescheduled, delaying the delivery to Peterhead and the subsequent dispatch to the site, 1.5 miles off the Aberdeen coast.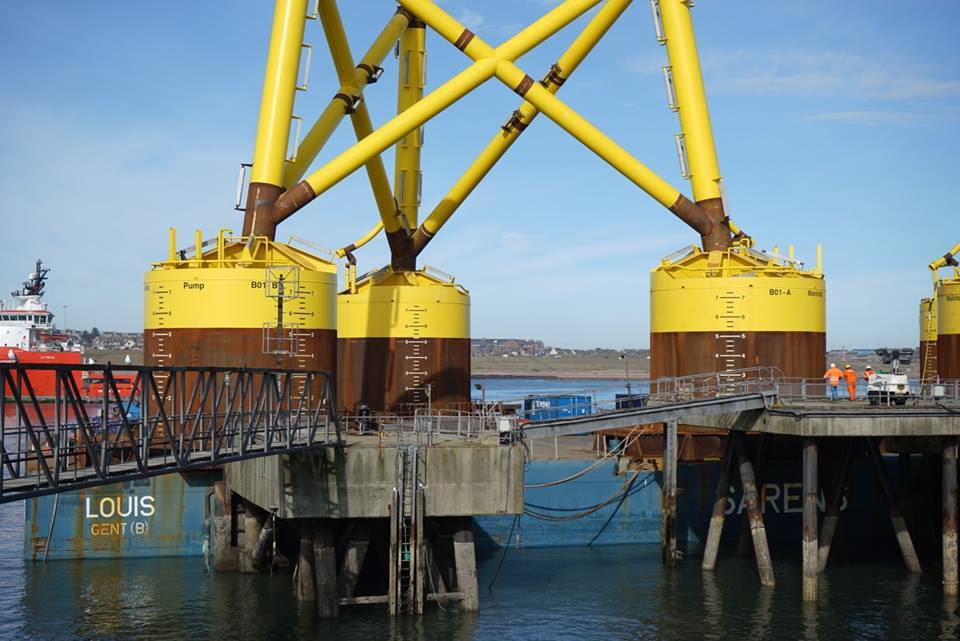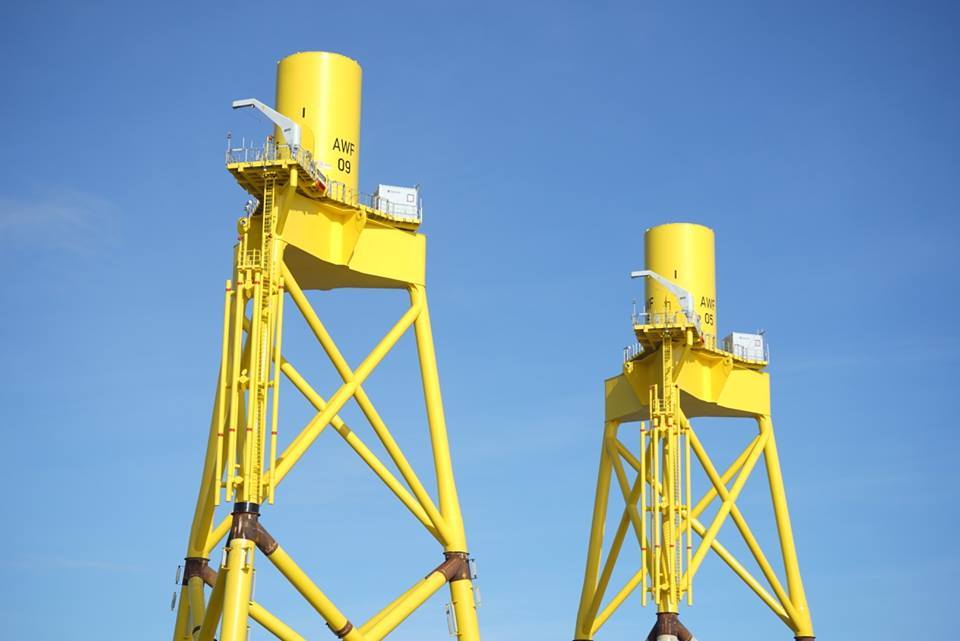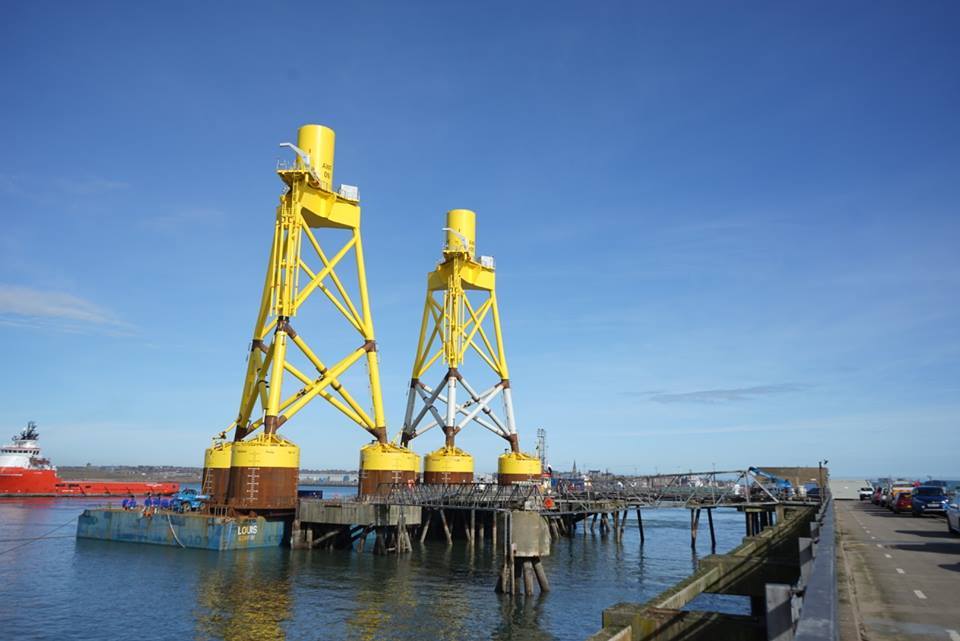 Recommended for you
X

WATCH: Kingsnorth Power Station levelled in controlled explosion