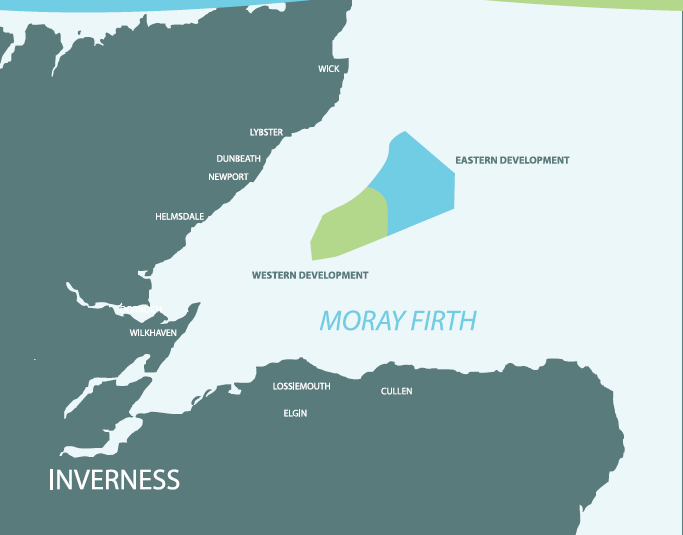 Councillors have approved plans to build two substations in the north-east as part of an offshore wind farm.
Aberdeenshire Council's infrastructure services committee supported the proposals submitted by Moray Offshore Windfarm (East) for two onshore substations including 20 miles of underground cabling.
Recommendations to give the go-ahead for the works at Land West of Cairnbanno House, New Deer, were followed by the committee as a whole.
The councillors decided not to hear the speaker, but approved the cabling which will span from Boyndie Bay, between Banff and Whitehills, to Burnside near New Deer.
The site will be home to an 85,000sq ft facility that houses the two substations which will be used to inject the generated electricity into the national grid.
In the planning application, in addition to four different woodland being planted, the building will be adorned with a green camouflage pattern to blend it into its surroundings.
The report notes: "The overall appearance of the substations is sensitive to place, with landscape and visual impacts minimised as far as practical by the use of appropriate design, building materials, shape, layout, colour and finishes, while also considering the functional requirements for electrical substations."
Committee members were told by the planning officer that noise levels were estimated to reach a maximum of 29 decibels. They were also shown picturesque images of the substation locations.
Councillor John Cox said: "The issue I want to raise is the impact on the salmon stock in the area.
"Would there be any mitigation should there be found to be any negative impact?"
It was explained to the committee that the cabling will run deep enough to 'completely avoid' any effect on salmon and other nature in the waters.
The development as a whole is expected to produce renewable electricity for 30 years, as well as creating 2,000 jobs.
Satisfied with the information, the whole committee approved the construction of the substations which is expected to begin next year.
Recommended for you
X

BP pulls plug on £980m Australia petrol station purchase