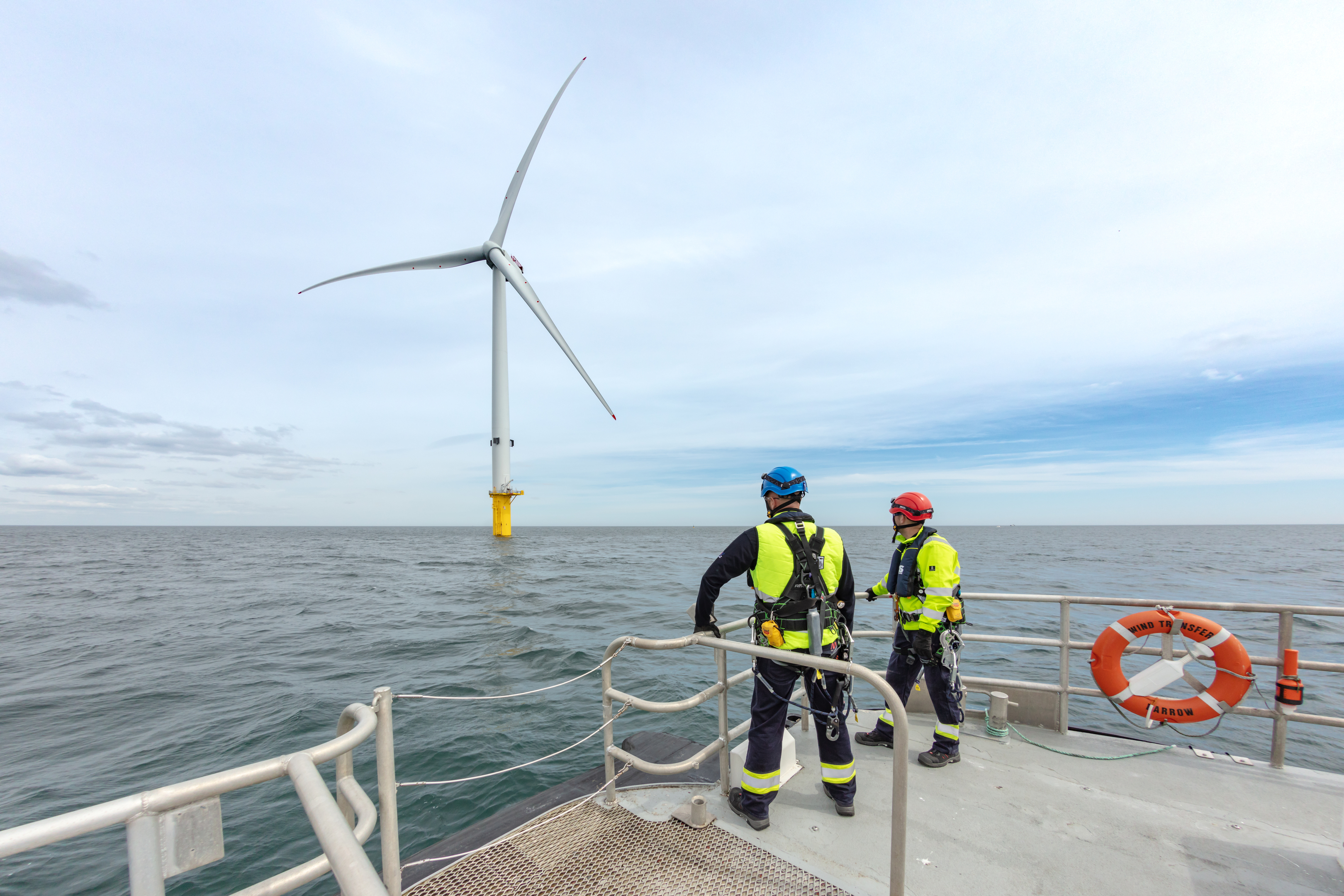 Energy firm EDF Group has unveiled two completed energy projects with the opening of the Blyth offshore wind farm and the West Burton battery storage facility.
The Blyth development, located off the Northumberland coastline, is comprised of five turbines and has a generation capacity of 41.5 megawatts (MW).
Blyth is also the first offshore wind farm using float and submerge technology.
The 8.3 MW turbines are some of the most powerful of their type to be used offshore.
An operations and maintenance team with 9 members has been set up at the Port of Blyth.
The 49 MW battery storage facility located at West Burton B power station is the largest project in the new frequency control system which will be deployed across the UK to improve stability of the national grid.
Jean-Bernard Lévy, the EDF group chairman and CEO, said: These two innovative projects demonstrate our expertise in renewable energies and electricity storage. They contribute greatly to decarbonisation of the energy mix in the UK, our second largest market after France.
"They are both consistent with our CAP 2030 strategy, which aims to double EDF Group renewable energy generation by the year 2030 and our Electricity Storage Plan with the installation of 10 GW of new storage facilities supporting the electricity systems by the year 2035."
Simone Rossi, EDF energy chief executive officer added: : These projects show how EDF is investing in new technologies to promote the development of renewable energies in the UK. At Blyth, we have used innovation to drive down the cost of offshore wind power and at West Burton B we are setting up infrastructures, which will guarantee viability of a system increasingly focused on low carbon energy.
"Both projects demonstrate our commitment to providing UK consumers with reliable, affordable, low carbon energy from a range of technologies mainly based on renewable energies, batteries and nuclear power."
Recommended for you
X

Rig count slides by 7