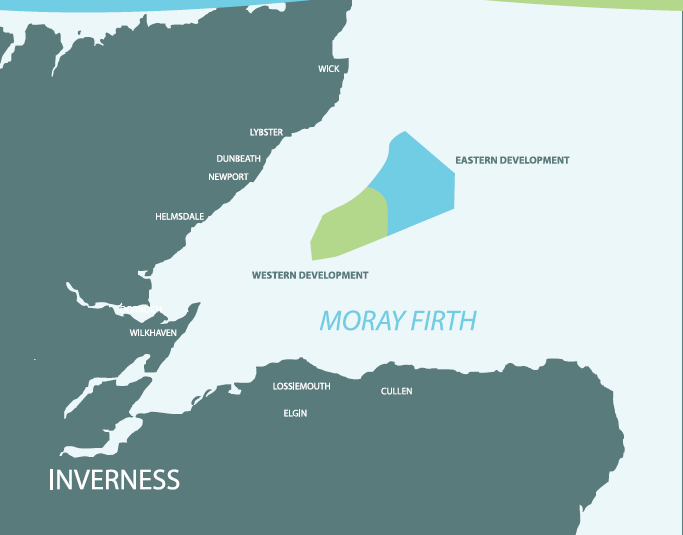 The developers of the Moray West Offshore Windfarm are to meet with members of the local community at a series of public meetings next week.
Holding a series of drop-in meetings, the development manager of the project has said that he was "committed to working closely" with the surrounding communities.
The events will allow the public to speak to developers, view the submitted plans and ask questions.
Jamie Grant, OFTO development manager for Moray Offshore Windfarm (West) Ltd , said: "Moray West engaged the community and a range of stakeholders before submitting our proposals. This resulted in a number of significant changes to the plans, including excluding Sandend Beach and areas to the west of the beach, from our onshore application.
"We hope that these events will provide the opportunity for local residents to view the submitted plans for both the onshore and offshore assets and have any questions answered.
"With the project set to deliver a range of benefits, including bringing more than £160m of additional value to the Scottish economy, we are committed to working closely with the local communities to ensure that we can maximise these benefits for the region."
Last month, a tiny north-east community was celebrating after winning a David vs Goliath battle against the wind farm development.
Local residents in Sandend had been arguing since January against plans for Moray West Offshore Windfarm substation cabling to come ashore at the beach.
The spot is a favourite among surfers, and they were among the campaigners fighting against the green energy scheme cutting through the sands.
Developers EDP Renewables confirmed they were longer considering the site.
The events are set to take place:
Tuesday 4th September – Village Hall, Sandend – 4pm – 8pm
Wednesday 5th September – Jubilee Hall, Deskford – 12noon – 4pm
Wednesday 5th September – Royal Hotel, Keith – 4pm – 8pm
The submitted plans can be viewed online at www.moraywest.co.uk, or in person at Aberdeenshire Council Banff Office or Moray Council Main Office in Elgin
Recommended for you
X

Some family cars 'not compatible' with fuel on forecourts, study claims