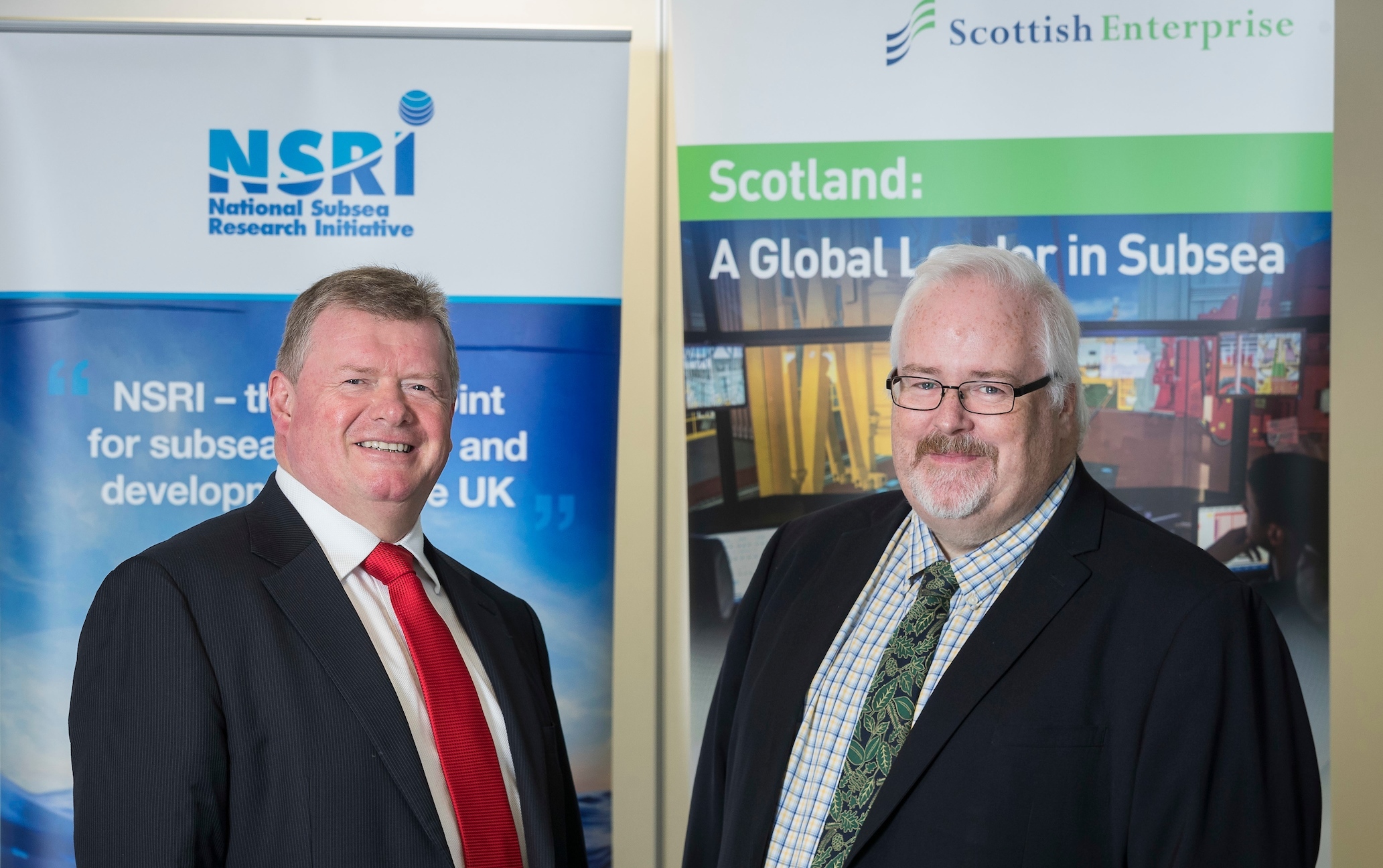 A report released today by the National Subsea Research Initiative (NSRI) offers a "deep-dive" into Scotland's marine energy sector, a subsea chief has said.
In its latest report, Wave and Tidal Transformational Opportunities from the Subsea Sector, NSRI said its plans can help to keep the UK – and in particular Scotland – at the forefront of global wave and tidal technology development.
Reccomendations include setting up a new taskforce, supported by industry and government, to drive forward technology development, knowledge sharing and "stewardship".
The report also says other industries, including oil and gas "with its long history of working in harsh offshore environments, knowledge of asset management, subsea engineering and most recently ongoing hard cost reduction" can help to make wave and tidal energy cheaper.
NSRI said more than £450 million has been spent across the UK wave and tidal supply chain and the global industry is forecast to be worth up to £76 billion by 2050.
But many in the industry have warned the success of the industry in Scotland is at "real risk" due to the removal of government support.
Tony Laing, NSRI director of research and market acceleration, said: "Like most emerging sectors, the wave and tidal industries need to identify ways to reduce costs and improve efficiency, and our subsea technology industry can play a very important part in that, leveraging value of knowledge transfer across the whole blue economy.
"Our latest report allowed us to really deep-dive into the needs of the sector and as a result effectively outlines what must be done to ensure the UK maintains its world leading position in the wave and tidal sectors, highlighting the entry routes and the opportunities most accessible to the UK supply chain. We will now be working to act upon the recommendations from the report and put in place a taskforce to ensure that these opportunities are not missed."
The report highlights the opportunities and challenges for technology developers and subsea supply chain companies looking to make a business in the sector.
It also outlines how and where companies can get into the developing sector and the requirements for industry driven research.
Scottish Energy Minister Paul Wheelhouse added: "I welcome this report which further highlights the enormous potential of our wave and tidal energy industries.
"With our supportive policy environment, skilled supply chain and expertise in energy innovation, Scotland is the natural home for marine energy development and well placed to benefit from the enormous global market for wave and tidal energy.
"The Scottish Government continues to support the research, development, innovation and demonstration that will maintain Scotland's competitive advantage, and is committed to working with the sector to find a way to ensure it receives the support which will enable it to flourish."
_________________________________________________________________________
The National Subsea Research Initiative (NSRI) is the research arm of industry body Subsea UK.
It was reaunched in 2014 as the focal point for research and development in the sector, succeeding the National Subsea Research Institute, with the goal of making sure the needs of subsea technology firms are better understood and met as they strive to maximise hydrocarbon recovery.
In 2016, it expanded its focus to offshore wind and subsea mining through its NSRI Matchmaker scheme, which aims to pair technology or innovation needs with universities or specialist research centres.
Based in Westhill, Aberdeenshire, the not-for-profit initiative is funded by a combination of public and private money.
Backers include Subsea UK, economic development quango Scottish Enterprise (SE), BP, Shell, Total, Wood and Subsea 7.
Welcoming the new NSRI report, Andy McDonald, sector director, energy and low carbon technologies, SE, said: "To ensure Scotland maintains its world-leading position in subsea engineering, we must continue to develop new opportunities, whilst broadening the delivery of new technology.
"Key to this is looking at how we adapt the knowledge and experience gained from more than 40 years in the oil and gas sector, to support the ongoing development of wave and tidal energy, which has huge economic potential for Scotland.
"As a funding partner of NSRI, we welcome this report and its conclusions, which we believe can play an important role in accelerating this growth."
Mr McDonald added: "The wave and tidal energy sector can continue to develop and benefit through sharing the lessons learned from our longstanding and innovative knowledge of subsea engineering.
"We are delighted to continue working with NSRI and other partners to help advance the opportunities that the wave and tidal sector offer."
Recommended for you
X

Green campaigners should look at evidence for leaving rigs in place