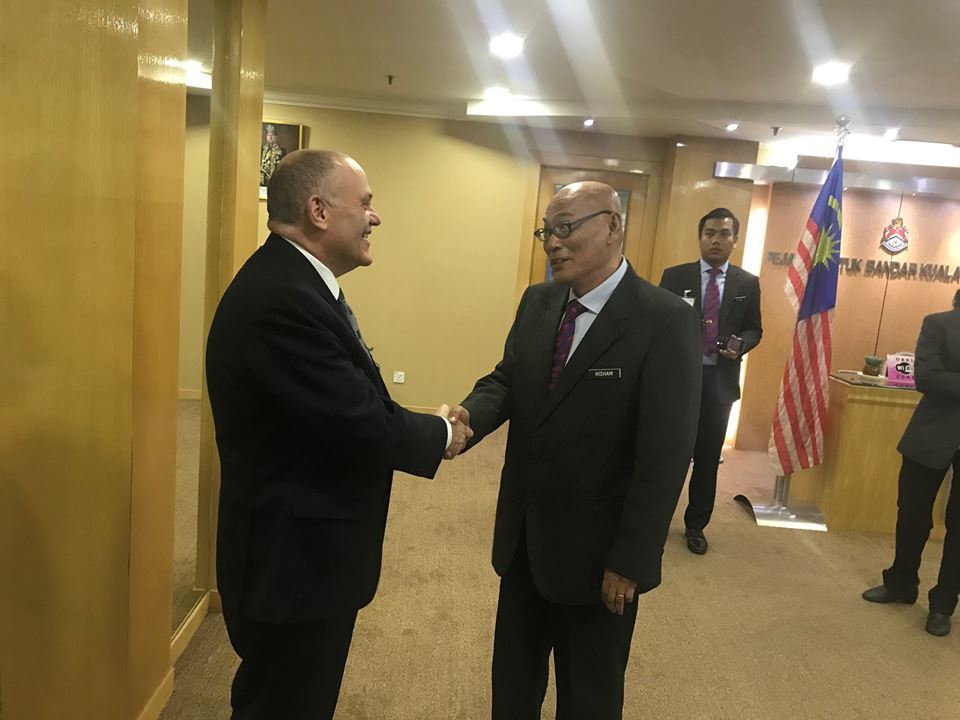 A north-east presence at the World Energy Cities Partnership (WECP) conference gives the city "a global audience", the Lord Provost of Aberdeen said last night.
Councillor Barney Crockett, who is also a vice-president of the WECP, said the event was a "chance to present Aberdeen and what it's doing to the world".
Mr Crockett claimed last night that the Kuala Lumpur event was also an opportunity to "let people see the changes and best" the city has to offer.
He added that people were "very interested" to discover Aberdeen's place as a global player in the introduction of hydrogen buses.
He said it was also an opportunity to promote the city's "great universities and research facilities we have" and to make the case for the WECP event to be held in Aberdeen.
Mr Crockett said: "We are a key partnership city at this conference. We will also be making our case for World Energy Cities Partnership to be held in Aberdeen.
"We're here to show Indonesia, Malaysia and Japan that we are an energy city with oil and gas and renewable energy on our doorstep."
Recommended for you
X

'Heartbreak' as the Underwater Centre goes into administration, putting 50 jobs at risk