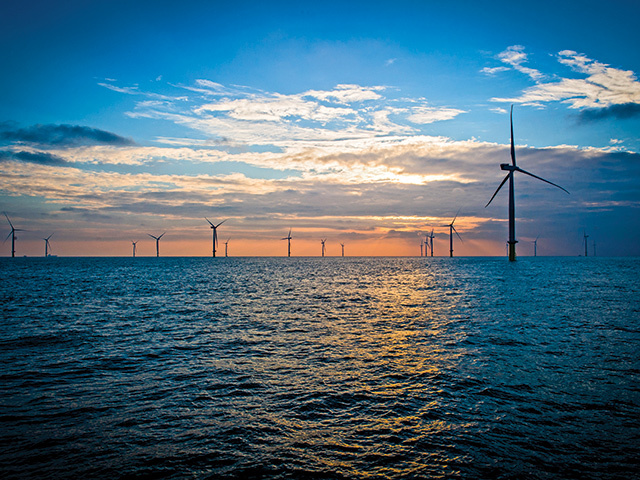 Shell could be about to re-enter the UK offshore wind marketplace, according to the firm's renewable energy chief.
Dorine Bosman, Shell's vice president of wind development, revealed during an interview with The Times this week that the firm could return to UK offshore wind after a ten year project absence.
Ms Bosman confirmed that Shell were looking at seabed leases relating to large-scale offshore wind development due to be released by the Crown Estate this year.
She added the oil giant was "very interested" in adding to its UK portfolio since its investment in the London Array project almost ten years ago.
Ms Bosman told The Times: "We think our strengths are in offshore logistics and project development and execution.
"Once all of the contracts are signed and they have taken the final investment decision and they are ready to start rolling the steel and building it, that's probably too late for us."
Last year, John MacArthur, Shell's vice president of Group CO2, revealed the Anglo-Dutch energy giant intended to invest globally in offshore wind, "including in Scotland."
He said: "We're looking to invest globally for opportunities in all these spaces, including in Scotland. I'm aware of things that we're looking at in Scotland already."
A Shell spokeswoman said Ms Bosman's comments were part of Shell's "approach in terms of wind energy" with UK offshore wind an "important element in new energy".
Adding that Shell was "committed" to investing in new and developing energies as part of its £1-2 billion a year toward a range of renewable and sustainable energy areas.
In December, Shell and EDF Renewables announced the formation of an offshore wind joint venture.
The 50/50 collaboration will see the two firms work together on large-scale offshore wind projects in the US and involves the formation of a firm called Atlantic Shores Offshore Wind.
The joint venture has the potential to produce a mammoth 2,500 megawatts (MW) of energy capacity, enough to power almost a million homes.
Recommended for you
X

Oil is at the mercy of financial markets